VIDEO: Monta Ellis with a sick pass, no really, to Dirk Nowitzki
Here's the thing, people really forget how good a passer Monta Ellis can be. It's not that the Mavericks gunner doesn't pass even. It's just that he shoots so much more. And often those shots are not good. And often those shots have not gone in. (In the first three games he's shooting a very good 46 percent and scoring 23 points per game). But he has really great passing ability. And he showed it Saturday night with this dime to Dirk Nowitzki.
Let's see that GIF'd, shall we?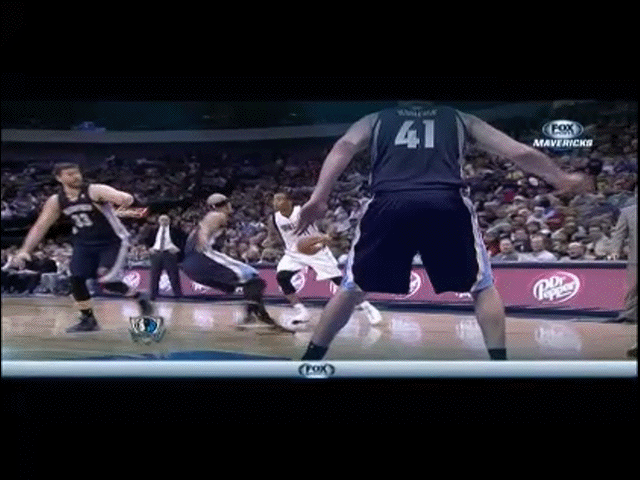 That's a pretty good defense he just flummoxed. Ellis is averaging four assists through three games with Dallas and the Mavs knocked off the Grizzlies 111-99 Saturday.