Dwight Howard would fight in the UFC for $10 million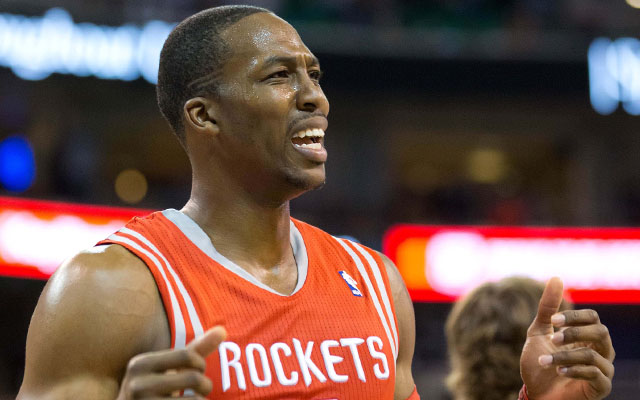 Rockets center Dwight Howard recently told UFC head Dana White that he'd step into the cage for a fight for the very reasonable price of $10 million. From For The Win:
During a backstage visit at a UFC fight in Houston, the Rockets' big man told UFC president Dana White recently that he'd be willing to go into the cage … for $10 million.

"I would get up there and fight. If I get knocked out, I get knocked out," Howard said. "I'll get back up one day."

White immediately interjected. "I want to do that pay-per-view when you're ready, man," he said.
via Dwight Howard would do a UFC fight for $10 million | For The Win.
You can see Howard's full comments here (warning: NSFW.
With gangly limbs, a wide body, and a back injury, this sounds like a great idea, even if Howard did it after his playing days were over. Getting knee strikes on him would seem like a problem, though.