Bucks' Larry Sanders won't be charged in altercation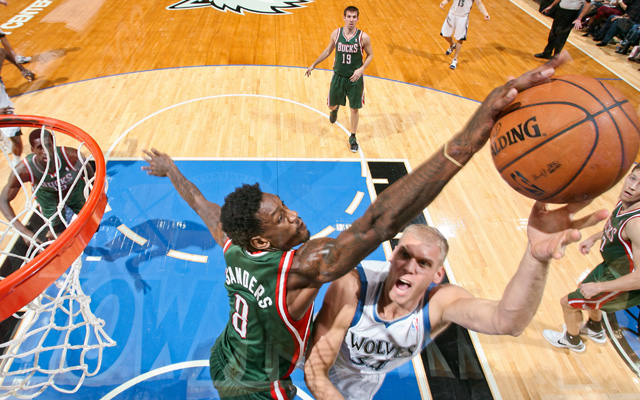 Bucks center Larry Sanders won't be charged after a nightclub altercation, according to authorities.
Sanders was held out of the Bucks' 109-104 win over the Cavaliers on Wednesday as an investigation of the incident happened.
According to TMJ4 in Milwaukee, police said they were looking into a huge fight from last Saturday night at Apartment 720 on Milwaukee Street, downtown. Allegedly the fight happened in a VIP room where Sanders threw punches and broke champagne bottles over the heads of people while security tried to break up the fight.
However, after a review, the Milwaukee County District Attorney said no one would be charged.
Sanders, 24, signed a four-year, $44 million extension this offseason and is averaging 2.7 points and 3.7 rebounds this season.