Bobcats coach Steve Clifford released from hospital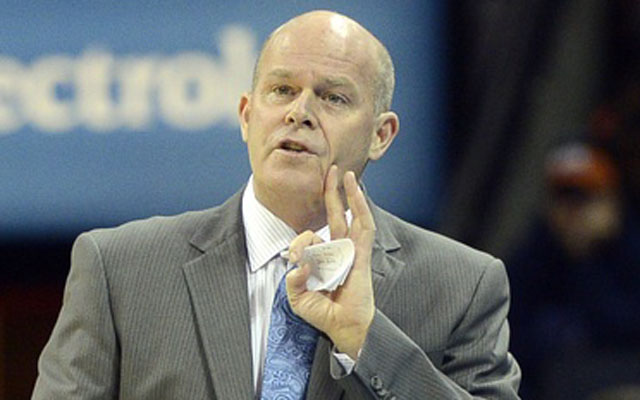 After spending Friday night in the hospital following a heart procedure, Bobcats coach Steve Clfford was released on Saturday.
"I"m feeling a lot better," he told Yahoo Sports via a text message.
Clifford had two stents put in his heart, the team announced on Friday.
While at dinner last night, Bobcats Head Coach Steve Clifford suffered chest pains. He went to the hospital and was later admitted. After testing this morning, doctors concluded that a procedure was necessary to place two stents in his heart. He is resting comfortably and is expected to re-join the team soon. Associate Head Coach Patrick Ewing will serve as the acting head coach for tonight's game vs. New York.
Patrick Ewing coached the team on Friday, a loss at home to the Knicks.