Bucks Larry Sanders cited in January for leaving dogs out in cold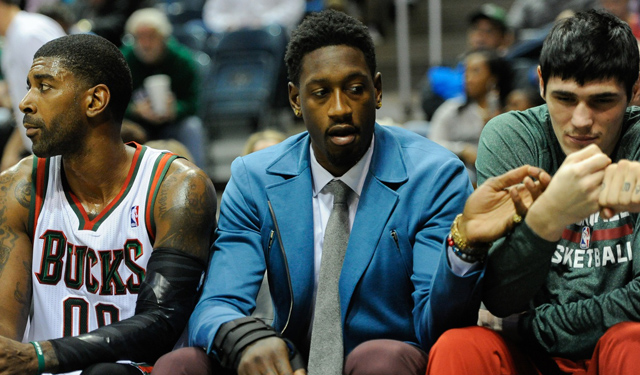 It was already a rough week for Milwaukee Bucks center Larry Sanders. He had surgery on a torn ligament in his thumb that was injured in a bar fight he was involved in on November 2. He's expected to be out six weeks as he recovers from the surgery and the injury. However, that's not the only hit his image could potentially be taking this week.
The Milwaukee Wisconsin Journal Sentinel reported that court records tell us Sanders received multiple citations back in January for cruelty to animals. The citations came from leaving his dogs out in the cold without proper shelter, food and water.
Milwaukee Bucks center Larry Sanders, who was involved in an altercation at a Milwaukee nightclub on Nov. 3, was cited twice last January for cruelty to animals, according to Municipal Court records.

Sanders paid a total of $330 for the two municipal citations.

According to court records, a neighbor called police to say Sanders kept his two German shepherd puppies outside in the cold for hours without proper shelter, food and water.

The person said she tried to speak with Sanders about his dogs, but felt intimidated and was told by Sanders to leave his property. The neighbor said Sanders told herhe was going to call the police if she returned, court records say.

On Jan. 3, police attempted to contact Sanders but were unsuccessful. An officer went to Sanders' home in the 3200 block of N. Lake Dr., and saw the two puppies in the backyard with no shelter, food or water.

The officer noted that the temperature outside was 17 degrees.
According to the article, Animal Control determined the dogs were in harm and removed them from the premises.