Warriors' Douglas has a stress reaction in left tibia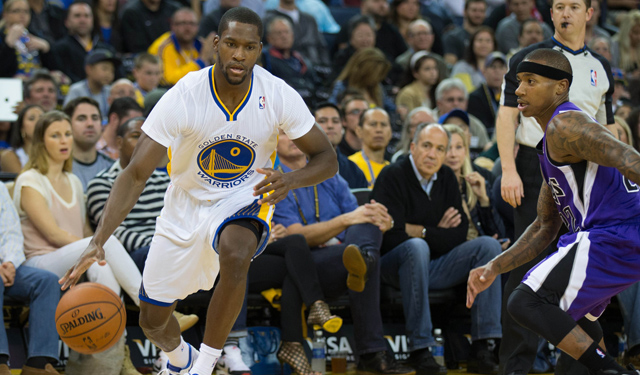 The Golden State Warriors haven't had much success with scoring from their bench so far this season, but their defense has been pretty fantastic. The Warriors' bench is still trying to figure out life without Jarrett Jack, who signed with the Cleveland Cavaliers after being in the run for Sixth Man of the Year with the Warriors last season.
They replaced Jack with Toney Douglas to be the backup point guard but they'll be without him for at least two weeks. The team announced on Tuesday that Douglas has been diagnosed with a stress reaction in his left tibia and will be out a minimum of two weeks as the injury heals. After two weeks, he'll be re-evaluated.
Golden State Warriors guard Toney Douglas was examined by team doctors today, who diagnosed him with a stress reaction in his left tibia. Douglas is expected to miss a minimum of two weeks to rest the injury, after which he will be re-evaluated.
Douglas is averaging 6.4 points and 1.6 assists in 16.0 minutes for the Warriors. He's made 43.6 percent of his shots and 44.0 percent of his 3-pointers.