Kobe Bryant says he could see himself playing in November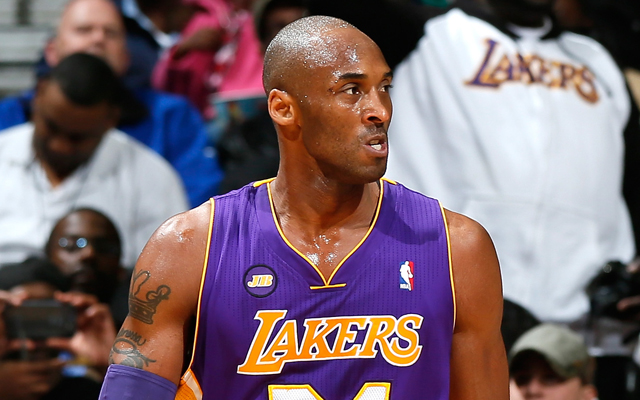 Kobe Bryant is closing in on a return, and says it may happen before the calendar turns over to December.
Bryant is practicing 5-on-5 full contact, has has been medically cleared. And asked Tuesday if he might be able to return in one of the Lakers' five remaining games in November.
"Yeah, yeah I can," Kobe told reporters.
Both Bryant and coach Mike D'Antoni have maintained that Kobe is not 100 percent yet, noting that he needs to improve in a few areas.
"I wouldn't say limitations," Bryant said, via ESPN LA. "I think there's areas where it still needs to get stronger in terms of the jumping and being able to plant quickly and change directions and things like that. Those are areas where you just have to get stronger ... but I could adjust my game and play at a pretty high level right now."
The Lakers remaining schedule in November has them playing home against the Warriors (Nov. 22) and Kings (Nov. 24) and then three road games against the Wizards (Nov. 26), Nets (Nov. 27) and Pistons (Nov. 29). Sensible logic would lean towards Kobe wanting to make his return in front of Lakers fans at home, and in order to pull that off he would have to be ready pretty quickly. So it seems more likely if Kobe is to return in November, it might be on the road.