Celtics' Gerald Wallace fined $10,000 for profanity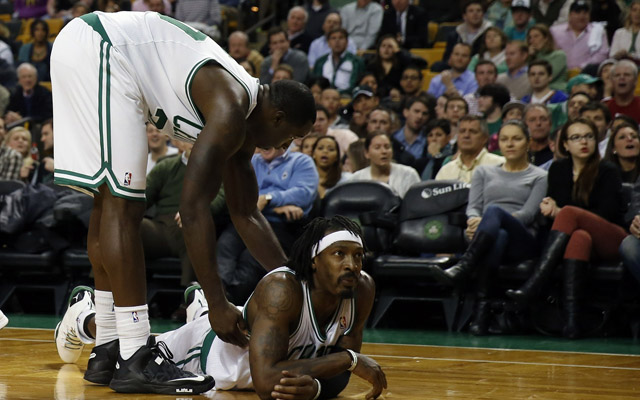 GWallace "I don't know what the (expletive) tonight was, to be honest with you."

— Steve Bulpett (@SteveBHoop) November 20, 2013
This is a little ridiculous. The rule should be it has to be about someone or at least be in a televised press conference to warrant a fine. Wallace was asked a question about one of the most embarrassing losses of the season (but certainly not the last for the Celtics) and he answered honestly. Hard to believe there's much harm that can come from this.
Still, the league has an image to protect. They'll do what they feel they have to protect their product for their sponsors.
But if the league is going to fine the Celtics every time they get frustrated with the losses this season, they could be in for a long (expletive) season.