Kobe Bryant will not play Friday night for the Lakers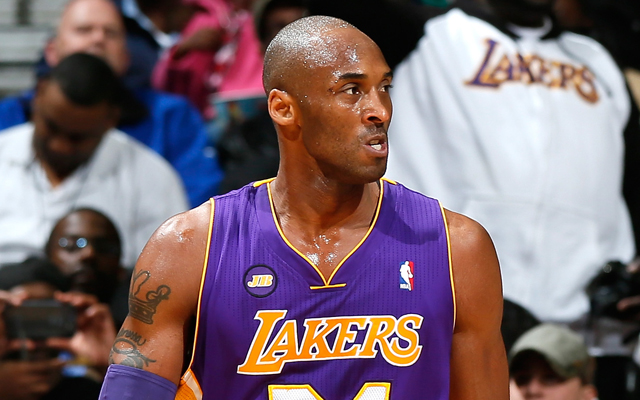 If you were hoping to see a dramatic return for Kobe Bryant on national television Friday night against the Golden State Warriors, don't get your hopes up. After Friday's shootaround for the Los Angeles Lakers, Mike D'Antoni told the media that Bryant is out for Friday's contest.
Mike D'Antoni on Kobe's status for Friday: "He's out." Not a surprise. He did treatment during shootaround

— Dave McMenamin (@mcten) November 22, 2013
The pushes the countdown to his return back a couple of days possibly. The next game is Sunday against the Sacramento Kings at Staples Center before the team heads out on an East coast road trip. It probably won't matter whether or not Bryant returns to the adoration of a home crowd or the spectacle of a road venue. However, many fans and media members wondered just how dramatic his return to the court seven months after tearing his Achilles' tendon could be.
Kobe did not practice on Thursday due to soreness in his Achilles' tendon and received treatment after shootaround on Friday.