Spurs' Tony Parker (ankle) out for Friday's game against Orlando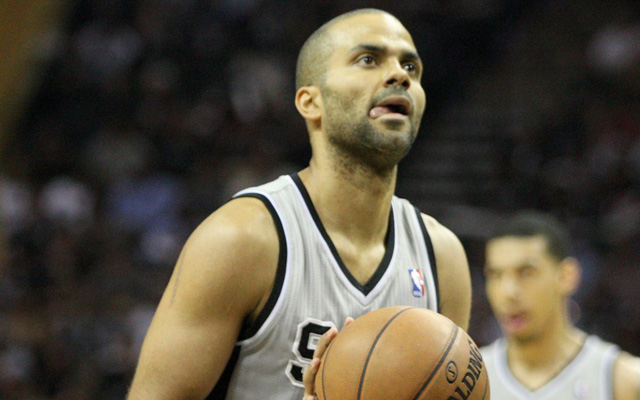 Near the end of the San Antonio Spurs' loss to the Oklahoma City Thunder, the Spurs felt more pain than just having their 11-game winning streak snapped. Tony Parker managed to turn and sprain his right ankle near the end of that game and it looks like it will keep him out of Friday's game against the Orlando Magic.
Gregg Popovich informed the media before the game that Parker would miss Friday's game but did inform them that Parker had an alternative to any X-ray or MRI. He had Thanksgiving dinner on Thursday.
.@tonyparker sprained right ankle late in OKC game, no go vs. ORL; asked Pop if TP had X-ray/MRI; Answer: 'He had Thanksgiving dinner.'

— Mike Monroe (@Monroe_SA) November 29, 2013
It's good to know he was able to partake in Thanksgiving tradition despite his ankle condition.
This will be the first game Parker has missed this season in which the Spurs have started 13-2. Parker is averaging 17.7 points and 6.2 assists in 30.2 minutes of action. He's shooting 53.2 percent on field goal attempts.