Is Rudy Gay on pace for one of the worst shooting seasons ever?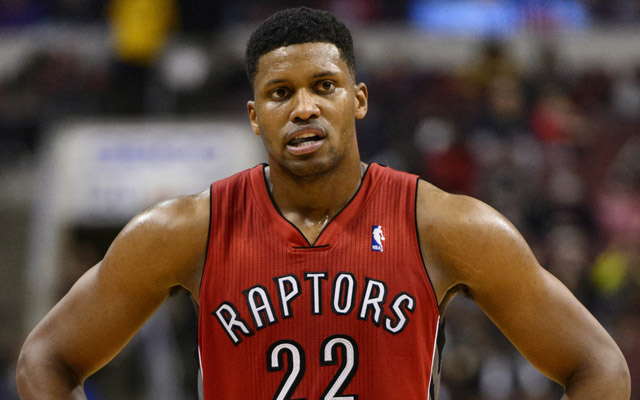 After Rudy Gay's trade to the Kings Sunday night, the same debate about him began to arise. Did the Kings acquire a highly paid talented player, or just a highly paid player? Gay's struggled over the past four seasons, and this year is shooting just 39 percent from the field.
Blog Hickory High did a fascinating breakdow of Gay's games, and found a startling statistic.
The first stage is consternation, a general feeling of unease and dismay. I don't want to hang it all on his shooting percentages, but Shahrazad are they ugly. The infographic above, assembled with statistical assistance from Andrew Koo, shows he's on pace for a historically poor shooting season. At his current rate Gay would tie the mark for the lowest percentage of games played, shooting less than 50 percent from the field by a player, with at least 500 field goal attempts.
via The Seven Stages of Rudy Gay: Consternation | Hickory-High.
So... that's not good. That's not a good list of guys. When Larry Hughes is set to crush you in the games over 50 percent department, you need to re-evaluate the offensive role.
Basketall's complicated game in some respects, but Gay's prospective areas of emphasis seem pretty simple.
•Work off-ball to finish off cuts and in catch-and-shoot situations.
•Don't try and create with the ball except in transition.
•Focus on defense, rebounding, and assists, become an alternate version of Shawn Marion.
•Stop shooting so much.
•No, seriously, stop shooting so much.
We'll see if Mike Malone in Sacramento can do what others have not, figure out a way to make Gay an efficient, effective offensive player.