Danny Granger could make season debut for Pacers on Friday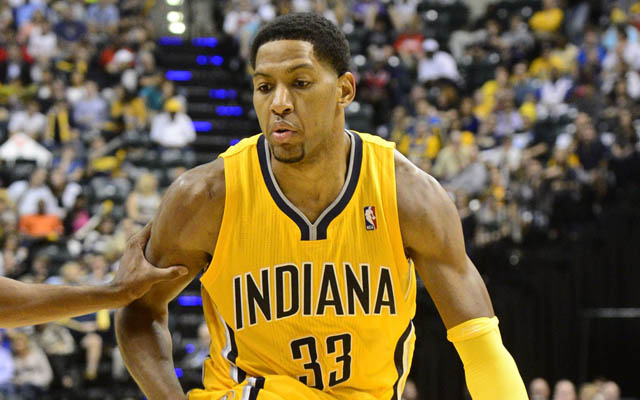 Over the previous 122 games for the Indiana Pacers (including last year's playoffs), Danny Granger has only played in five contests for a grand total of 74 minutes. He simply hasn't been a part of the Pacers' attack or game plan on the court since the start of the 2012-13 season due to various injuries. That could all be changing at the end of this week.
According to Marc Spears of Yahoo Sports, Granger said there is a "good chance" he'll play Friday against the Charlotte Bobcats.
Pacers forward Danny Granger says there is "a good chance" he makes his season debut on Friday.

— Marc J. Spears (@SpearsNBAYahoo) December 10, 2013
This Pacers team is already terrifyingly deep and adding Granger as a secondary weapon or a weapon off the bench could add even more firepower to what they do. Just a couple seasons ago, Granger was one of the most important players on the roster and someone the team was sort of built around. In his absence with a knee injury last season, Paul George emerged as the go-to guy and they've been hoping to work Granger into the fold in some way ever since.
Indiana plays the Miami Heat tonight in a rematch of the Eastern Conference finals from 2013.