Report: NBA set to consider 'wheel concept' to replace draft lottery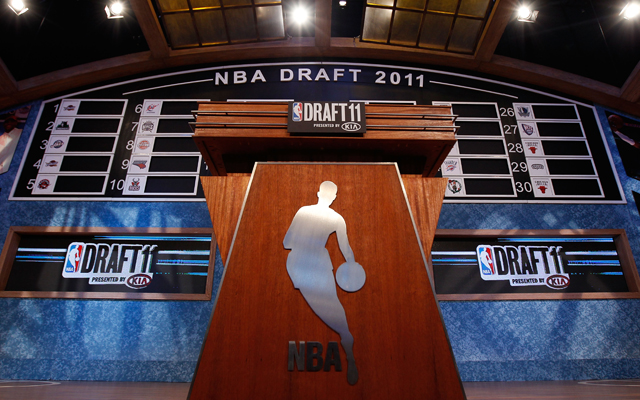 Grantland.com reports that the NBA is set to consider and bring to its owners within the next year a proposal that would radically change the way the draft order is determined. It inolves a cyclical pattern of set draft order, repeating every thirty years. In short, each team would know precisely what pick it will have until infinity.
Grantland obtained a copy of the proposal, which would eliminate the draft lottery entirely and replace it with a system in which each of the 30 teams would pick in a specific first-round draft slot once — and exactly once — every 30 years. Each team would simply cycle through the 30 draft slots, year by year, in a predetermined order designed so that teams pick in different areas of the draft each year. Teams would know with 100 percent certainty in which draft slots they would pick every year, up to 30 years out from the start of every 30-year cycle. The practice of protecting picks would disappear; there would never be a Harrison Barnes–Golden State situation again, and it wouldn't require a law degree to track ownership of every traded pick leaguewide.

The system is simpler to understand in pictorial form. Below is the wheel that outlines the order in which each team would cycle through the draft slots; the graphic highlights the top six slots in red to show that every team would be guaranteed one top-six pick every five seasons, and at least one top-12 pick in every four-year span:
Put another way: The team that gets the no. 1 pick in the very first year of this proposed system would draft in the following slots over the system's first six seasons: 1st, 30th, 19th, 18th, 7th, 6th. Just follow the wheel around clockwise to see the entire 30-year pick cycle of each team, depending on their starting spoke in Year 1.
via The NBA's Possible Solution for Tanking: Good-bye to the Lottery, Hello to the Wheel - The Triangle Blog - Grantland.
Grantland stresses that the proposal is in the very early stages and has already found several vocal critics. Most of the owners haven't even been sent the proposal yet.
The idea here would be to eliminate tanking. If you knew you couldn't get higher than "X" spot, you wouldn't have incentive to make your team worse or try to lose. There are complications though, setting up situations in which teams would essentially be dying on the vine for six years.
Draft someone like Andrea Bargnani, Michael Olowokandi, or Greg Oden, and you're set to be stuck in purgatory for another six years. Can franchises survive like that? On the other hand, the Charlotte Bobcats, who have done very poorly in the lottery, might be in a position to improve dramatically i they knew they could at least get the No.2 pick every so often.
Mostly, though, this is radical change. That's always hard to adopt, and this could face staunch opposition from small market teams who know how vital getting a superstar is and want every opportunity as soon as they can. Imagine if the Bucks were slotted for the 26th pick this year?
It's an interesting concept, however, and one sure to inspire widespread debate. One thing I'm most curious about is who leaked it to Grantland. If it was just some anonymous exec, OK. But if it was the league office, it might be a designed effort to guage public reaction to the plan, though sending it out before the owners have looked at it wouldn't make much sense on the surface.