Cavs' Andrew Bynum suspended by the team indefinitely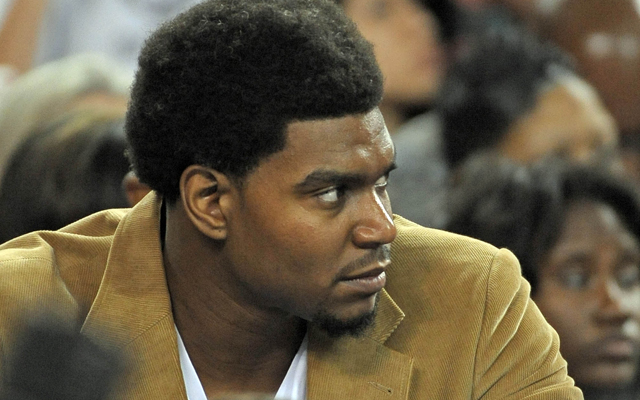 The Cavaliers have suspended big man Andrew Bynum indefinitely for conduct detrimental to the team.
Bynum signed with the Cavs last summer on a two-year, $24 million deal but with only $6 million of it guaranteed. He sat all of last season after being traded to the 76ers because of knee issues.
According to ESPN.com, the Cavs have placed Bynum on the trade block and are "aggressively" shopping him.
The Cavs have until Jan. 7 before Bynum's contract becomes guaranteed for this season.
According to Yahoo Sports, Bynum's motivation and desire to play is at the heart of this. "He doesn't want to play basketball anymore. He never liked it that much in first place," one source told Yahoo.
With the Cavs struggling -- just 10-18 and 4-6 in their last 10 -- tension has been rising with Bynum. It was a risk/reward type of move to sign him, but with a contentious locker room in place already, the Cavs are now looking for an exit strategy. While they're seeking a trade partner, other teams know that they likely might just have to wait until January to sign Bynum outright if the Cavs waive him.
Bynum has appeared in every game for the Cavs since Nov. 16, making 19 starts. He's been moderately productive, showing flashes of his old dominant self at times.
Bynum, 26, is averaging 8.4 points and 5.3 rebounds in 24 appearances this season.