Cavaliers lift suspension for Andrew Bynum, still excused from team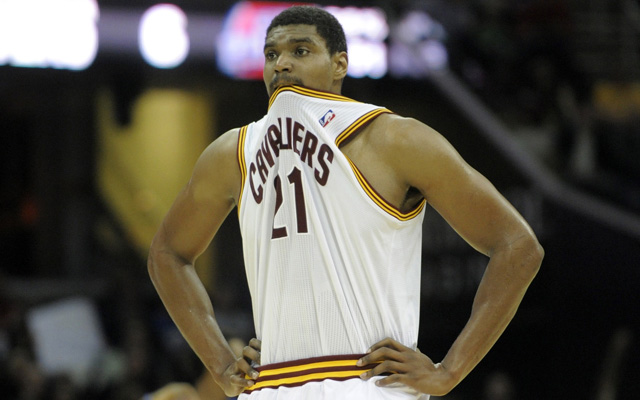 The Cavaliers announced Sunday that they have lifted the suspension of center Andrew Bynum, but he remains away from the team, excused from all basketball activities. The Cavaliers are reportedly seeking to trade Bynum and his $6 million guaranteed cap space before the January 7th deadline to guarantee his full $12 million in salary for this season. It's assumed if they cannot find a trade partner desperate enough to just wait until then that the team will waive Bynum, making him an unrestricted free agent.
The move to take him off of suspension helps to avoid any complications from the NBPA on his behalf, while allowing Bynum to do what he has done for a year and a half now: get paid to not play basketball. The Cavs suspended Bynum indefinitely Saturday for "conduct detrimental to the team" as reports surfaced that he simply does not have any interest in playing basketball any longer.
Bynum is averaging 8.4 points and 5.3 rebounds per game for Cleveland this season.