Spurs' Tiago Splitter out 3-5 weeks with right shoulder sprain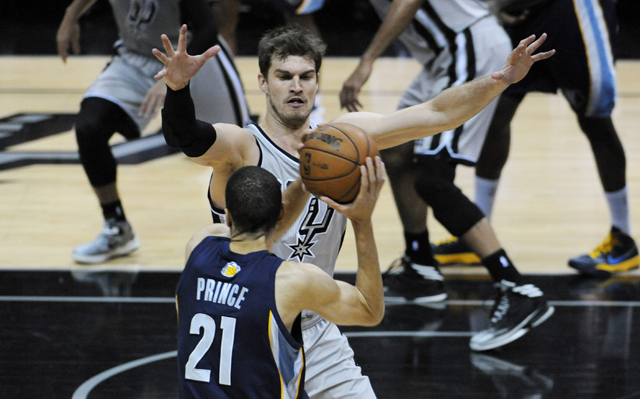 During the fourth quarter of Saturday's drubbing of the Los Angeles Clippers, San Antonio Spurs big man Tiago Splitter suffered a right shoulder injury. The injury came with around 10 minutes to go in the fourth quarter. Splitter left the game and didn't return to action, finishing with 22 points and five rebounds in 25 minutes of action.
He underwent an MRI on his shoulder today and has been diagnosed with a right shoulder sprain. He's expected to miss three-to-five weeks, per the Spurs' press release.
San Antonio Spurs center Tiago Splitter underwent an MRI exam earlier today. The MRI confirmed he has a right shoulder sprain. The injury occurred in the fourth quarter of last night's Spurs-Clippers game. He is expected to miss three-to-five weeks.
Splitter has started 26 of the 30 games he's played in this season. He's averaging 8.6 points and 6.2 rebounds in 21.2 minutes of action. Aron Baynes, Boris Diaw, and Jeff Ayres are expected to fill in Splitter's role with the team.