Report: Nerlens Noel to make season debut after All-Star break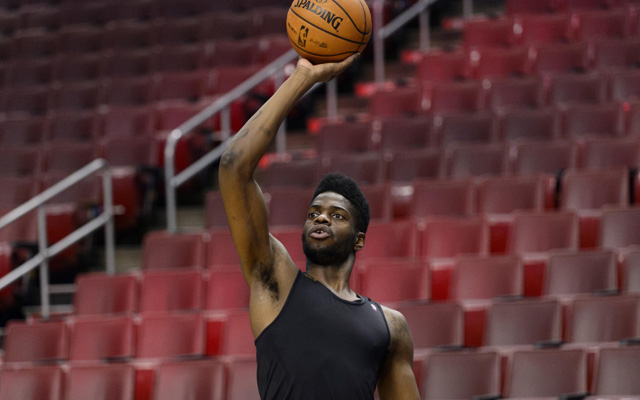 ESPN reports that Philadelphia 76ers rookie Nerlens Noel has been cleared for basketball activities and could make his debut in 4-6 weeks after the All-Star Break.
Philadelphia 76ers rookie center Nerlens Noel has been given the go-ahead by Dr. James Andrews to resume basketball-related activities and could be ready to take the court shortly after the All-Star break, sources told ESPN.com.

"He is doing excellent and the team is taking good care of him," Andrews told ESPN.com on Wednesday.

Andrews said he was unable to provide more information due to privacy laws, but sources told ESPN.com that Noel, the No. 6 pick in this past June's NBA draft, could return to game action within the next 4-6 weeks barring a setback.

"He tested really well and his knee looks great," one source said. "Dr. Andrews suggested he be cleared to do on-court drills, but the team still has to clear him."
via Nerlens Noel cleared to resume basketball-related activities by Dr. James Andrews - ESPN.
Noel spent most of the 2012-2013 season as the No. 1 overall prospect, but fell after suffering his ACL tear last winter. He was originally drafted by the New Orleans Pelicans but traded on draft night with the sixth pick along with a 2014 unprotected first-round pick to the Sixers.
The Sixers have been working on completely reconstructing his jumpshot while he's been recovering, starting from the ground up to help develop him into more of a well-rounded stretch-five. It's a great approach with little downside since he couldn't play through contact until now. There has been talk of shutting down Noel for the entire season, but this will give him essentially a no-pressure start to his career for the intermittently tanking Sixers, getting him time in limited stints and working on his overall game. It's the right way to set up a No. 1 pick coming off major surgery.
Now we'll just have to see what the early returns are.