Danny Ainge 'anticipates' Rajon Rondo will play Friday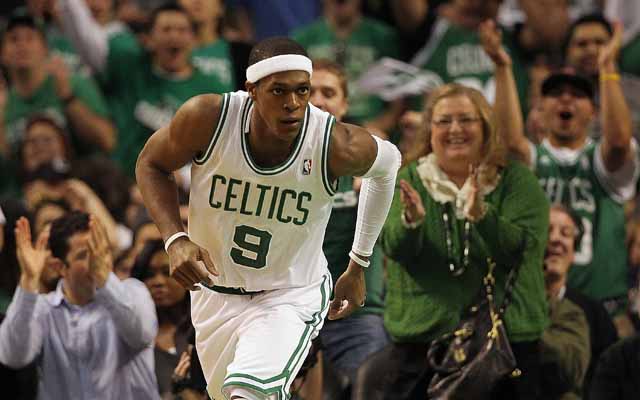 Rajon Rondo's cryptic tweet gave indication he'd play Friday. But Celtics general manager Danny Ainge pretty much confirmed it.
On 98.5 FM in Boston with Toucher and Rich, Ainge said it's likely Rondo is in uniform against the Lakers on Friday.
"He had a very good, strenuous workout yesterday as sort of a final test. Unless there are any setbacks today, we anticipate him playing tomorrow," Ainge said.
Rondo was briefly assigned to the D-League on Wednesday before being called up a few hours later. It was mainly for workout purposes, something that went well.
"There have been ups and downs in his rehab, but he's been making steady progress and he feels like it's time," said Ainge. "I think there will be an adjustment for him on the court, but he has to go through that at some point to get confidence back in his knee."
Rondo will be on a minute restriction, limited to playing only five minutes a quarter at a maximum.
The Celtics snapped a nine-game losing streak on Wednesday against the Raptors, but have fallen well out of the playoff conversation in the East. However, with the state of the conference, the Celtics are only a three-game winning streak from being back in it.
And with the Celtics trading Jordan Crawford to the Warriors this week, it's clear they want to make sure the team is Rondo's as he works back in to his spot.
"Rondo each year has made progress in his maturity and leadership skills, and we hope he continues to grow as a leader. This perspective of going through rehab and sitting and watching, seeing the game from a coach's perspective, only enhances that," said Ainge. "Now to come back to be who he was before the surgery is going to take a little time and that's going to be another growing opportunity."