Knicks, Lakers, Bulls top $1 billion in Forbes NBA evaluations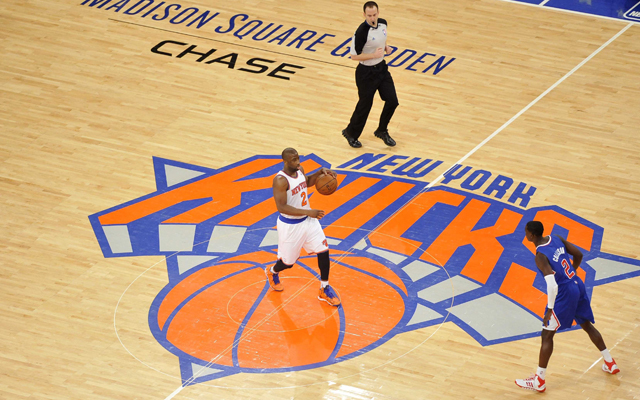 Are you looking to get into the NBA franchise owning business?
Forbes has released its annual evaluations of the 30 NBA teams and the New York Knicks, Los Angeles Lakers, and Chicago Bulls have all cracked the $1 billion marker in franchise value. The Knicks come out ahead as the most valuable franchise in the NBA. Forbes lists the franchises' values, revenue, and operating profit with the revenue and operating profit being determined from the 2012-13 season.
Here are the 30 franchise values, according to Forbes:
The Spurs and Thunder coming in at number 10 and number 11, respectively, shows you the power of having smart business people in small markets that have the opportunity to capitalize on basketball success on the court. The Heat have turned a mid-market in the NBA into one of the most valuable situations in the NBA. The Portland Trail Blazers have also done a fantastic job of putting a small market team with a rabid fan base into a very valuable scenario for the franchise's bottom line.
The Bucks coming in last in the league in value is interesting with rumors and expectations that an ownership group from out of town swooping in to purchase them and possibly move them to a bigger market. We saw the Sacramento Kings go for well over half a billion dollars when they were eventually sold to Vivek Ranadivé last year. Would going over the top with an offer to Senator Herb Kohl eventually open the doors for the team to leave town? Or will he stay strong and make sure the next ownership group continues having the business in Milwaukee?