LeBron wants to chat with incoming commissioner Adam Silver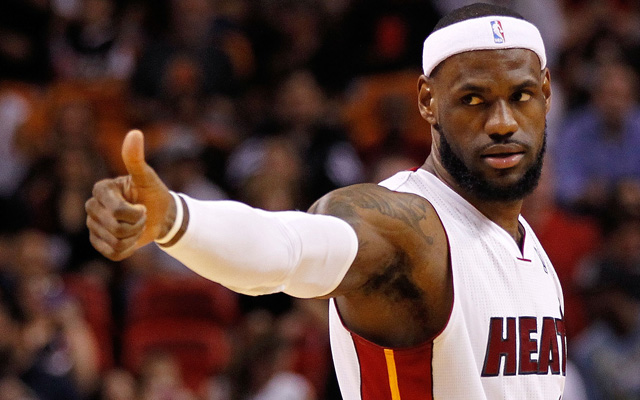 LeBron James has big ideas. And he wants to share them with the incoming NBA commissioner.
"Hopefully I can sit down with the commish and just throw out some ideas where I hope the league can be better," James tolder reporters on Tuesday, via ESPN.com. "Hopefully he has some ideas for me."
As for what those ideas might be, LeBron was hesitant to disclose them.
"It's not a major change, but the game can always be bigger," James said. "There's a lot of people who love the game who can't watch the game, so hopefully we can [expand it]."
By LeBron using the word "bigger," one would assume he's thinking global expansion. And global marketing has always been something on LeBron's mind.
LeBron noted his respect for David Stern, saying, "Can you name a commissioner who is better than him and what he's done? I don't think so."
But he's also excited about what Commissioner Silver will have to offer.
"The opportunities I've had to be around him as he's been the assistant commish, he's been easy to talk to," James told reporters. "He understands the business and someone who understands what the game means to everyone -- the whole pie. Best of luck to him; hopefully he can get 30 years in, too."