VIDEO: Knicks' J.R. Smith puts Tristan Thompson in his place
Tristan Thompson, table for one. Tristan Thompson, table for one; your server will now seat you.
New York Knicks' guard J.R. Smith put on a show Thursday night on national television when his team destroyed the Cleveland Cavaliers 117-86. He had a big dunk after crossing up Anthony Bennett earlier in the game and for his encore, he made Tristan Thompson drop to his butt with a pull-back crossover that was just filthy.
It was so good that you can see Jarrett Jack on the bench begin to react to the crossover and then keep himself composed as not to celebrate his teammate's demise.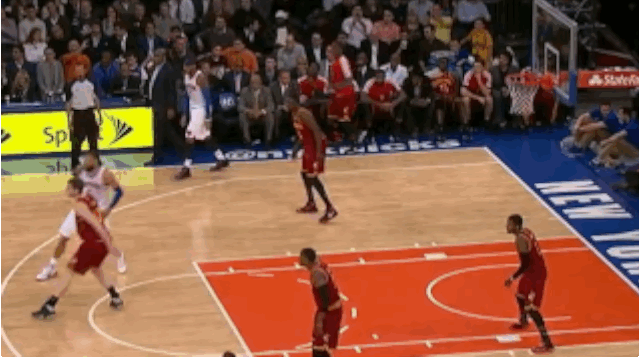 Just filthy.