From Battioke to Craig Sager: Journey down the rabbit hole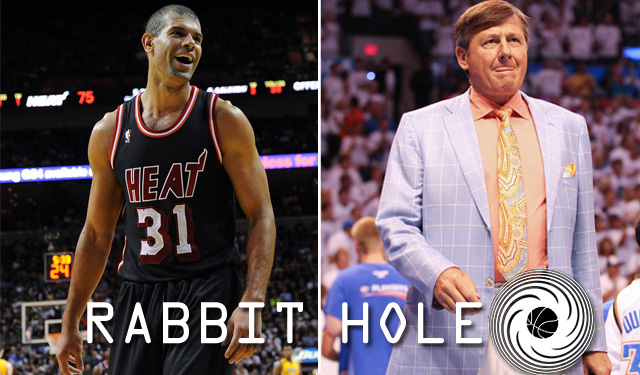 There are plenty of ways to kill time on a Friday. You can play Minesweeper at your desk for hours upon hours. You can do some online shopping for shoes or supplements or ironic t-shirts your friends will be so jealous of not owning. You can also just want to sing along to some music. Karaoke has been a tradition of society for thousands of years, dating back to the Roman days. OK, my timeline might be off there but people do love to sing.
You can sing along at your desk to this week's journey down the rabbit hole:
First Stop: Battioke 2014!
One of the biggest sporting moments in the city of Miami the past couple years has been Battioke. Shane Battier's karaoke night gives the Miami Heat the opportunity to let down their hair, throw on some ridiculous costume jewelry, and sing some of the best/worst songs with some of the best/worst execution. While many people still dislike the Heat, Battioke is a fun event that benefits the Shane Battier Take Charge Foundation. The foundation is for the development and education of underserved kids and teenagers.
There were plenty of "interesting" performances but this one by James Jones and Norris Cole singing Jay Z's "Holy Grail" may have been my favorite:
There were times when James Jones hit the note like an open 3-pointer in the corner. There were also times in which James Jones sang like he dribbles. And Norris Cole did a pretty decent job of rapping along to the lyrics even if he got caught up on a few lines like he's fighting through a screen. How many more bad basketball analogies can I fit into this? Probably a lot but we should move on to one more performance before we hit the tangent train.
WARNING: There is some inappropriate language in this video but the performance of LeBron James and Michael Beasley joining together for a Juvenile song was too good to pass up.
Plus, it allows us to look at some more Michael Beasley singing...
Michael Beasley is a vocal superstar
Back when Beasley was part of the Minnesota Timberwolves, they had some karaoke videos for the jumbotron that would delight the crowd. It would also delight the Wolves' players as they would watch it during timeouts (the players not in the game, not those talking to Rick Adelman on the bench). One of the big hits happened to be the Wolves' attempt at singing Britney Spears' "Hit me baby one more time."
It went about as well as you'd expect.
Martell Webster and Anthony Tolliver carried it, Ricky Rubio didn't manage to contribute much, Nikola Pekovic wanted nothing to do with it, and Michael Beasley took the clutch shot to bring it home. He may not have had a good performance overall, but he made sure he finished strong. That's what counts.
He's also quite the dancer, as you can see from this video of him at training camp back in 2010.
This wasn't the only time Beasley was the star of the show while not playing basketball. When he was on the Wolves, he had his own show called "The B-Easy Show" that let you get to know someone who clearly had problems being extroverted.
The B-Easy Show
In the 2010-11 season, the Wolves had a little less pressure on them to perform on the court and they still had Kurt Rambis as the coach. There was plenty of time to relax and have fun, which is something B-Easy had no trouble doing.
I'm not sure what my favorite part was. It was either Beasley coming up with puns or it was when there was this exchange:
"I'm addicted to the game. What about you?" - Martell Webster.
"I like cheeseburgers." - Beasley.
Also, it makes perfect sense he signed off with a packet of Skittles.
The second episode of the B-Easy Show had even more highlights:
What was a nice video for Wolves Vision on Timberwolves.com quickly became a hostile takeover known as The B-Easy Show. Kurt Rambis saying he couldn't wait to see Beasley play defense might have been his best moment as the Wolves' coach.
Other teams celebrating with singing and dancing
The Golden State Warriors released this week their own music video of Pharrell's song "Happy." It's basically just fans, personnel, players, and others dancing to the song around the arena. It looks like a good time. But there are a couple of things I want to point out after the video. Let's see if you can guess what they are as you watch.
The three things that are probably the most disturbing from this video are:
Craig Sager dancing...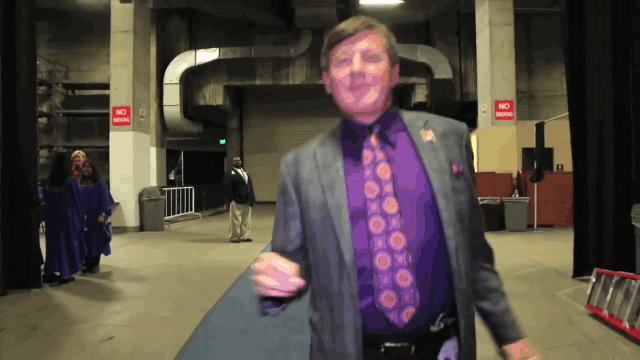 This elevator of nightmares...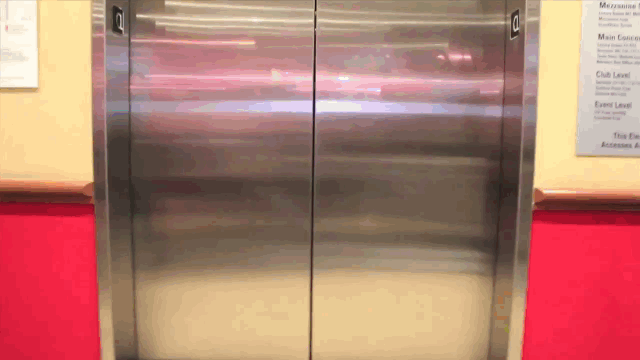 Stephen Curry doing the Carlton Dance...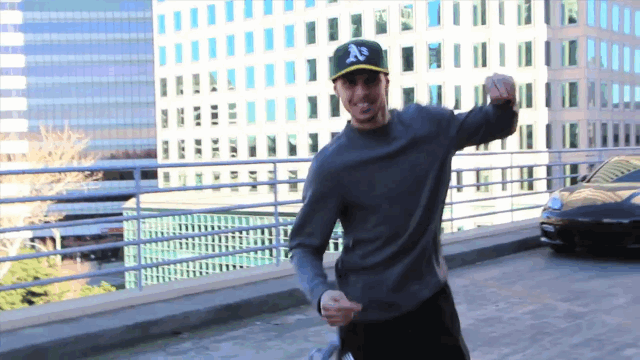 Which one is the most disturbing one?
Actually, this is the most disturbing thing you can see
Thanks, Craig Sager.
Truly terrifying.