Lakers' Pau Gasol out at least a week with groin strain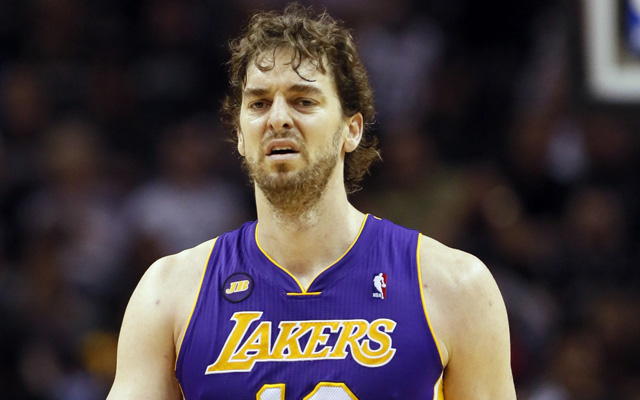 The Lakers announced Saturday that forward Pau Gasol's MRI showed a strained groin muscle. Gasol is expected to miss a week with the injury. The injury seems par for the course both for the Lakers who have been decimated by injuries to Kobe Bryant, Steve Nash, Steve Blake, Jordan Farmar, Jordan Hill, Xavier Henry and intermittently Gasol this season, leaving the scraps of their tream struggling for air.
With Gasol out, the Lakers' best player on the floor is likely Nick Young, which doesn't bode well for their hopes of turning this season around. LA lost at home to the Bobcats Friday night, giving up 62 points in the first half. Gasol is averaging 17 points and 10.2 rebound this season in 44 games. He's an expiring contract and will be an unrestricted free agent this summer for the Lakers.
The Lakers are 16-31, a half-game out of last place in the Western Conference.