Steve Nash, Jordan Farmar, Steve Blake to return Tuesday for Lakers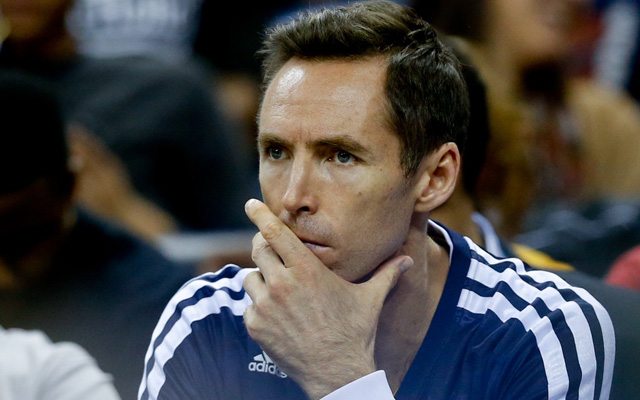 Lakers coach Mike D'Antoni told reporters Monday that he expects his point guard corps of Steve Nash, Jordan Farmar, and Steve Blake to return Tuesday in Minnesota, though only Nash and Blake will play that day. The three have played a combined 49 games this season.
D'Antoni said he expects Nash, Blake and Farmar all to play against MIN.

— Dave McMenamin (@mcten) February 3, 2014
Nash and Blake are expected to play Tuesday vs. Minnesota. Then Nash will rest Weds. vs Cleveland, replaced by Farmar that day.

— Mike Bresnahan (@Mike_Bresnahan) February 3, 2014
Nash is obviously the biggest name of the group but the former MVP just hasn't been the same since leaving Phoenix's training staff. He's been hampered by constant problems with this degenerative back issue and has needed multiple epidurals. Reading his interviews at this point is overwhelmingly depressive for anyone who appreciated his other-wordly passing ability.
Blake suffered a torn ligament in his elbow in December, and Farmar tore his hamstring in January. The Lakers then ran Kobe Bryant at point until his leg fractured... you get the idea. It's ben bad. But they signed Kendall Marshall who has been downright good for them, making plays and knocking down threes. The team's still awful, of course, but hey, there's some good news.
Now you wonder if the Lakers will look to deal one of their now-four point guards at the deadline. Nash, Blake, and Farmar are all expiring contracts and Marshall is only guaranteed for this season.
The Lakers are 16-31.