NBA announces 2014 All-Star Saturday night participants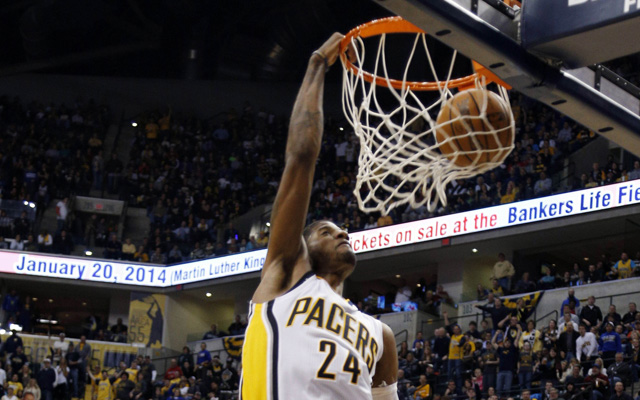 The NBA announced participants for All-Star Weekend's Saturday night events, including the dunk and 3-point contests.
Headlining the dunk contest is John Wall, Paul George, Harrison Barnes, defending champ Terrence Ross, Damian Lillard and rookie Ben McLemore.
The dunk contest has a new format, including "freestyle" and "battle" rounds.
2014 NBA Slam Dunk Contest
The 3-point contest includes defending champion Kyrie Irving along with Kevin Love, Stephen Curry and Damian Lillard.
2014 NBA Three-Point Contest
In the Skill Challenge, which will feature teams of two in a relay-style course for the first time ever, includes Lillard, DeMar DeRozan, Goran Dragic and Victor Oladipo. The East and West will featured two teams each in the new format.
2014 NBA Skills Challenge
2014 NBA Rising Stars Challenge Rosters
Team Chris Webber
Team Grant Hill
And finally the Shooting Stars competition, which includes Kevin Durant.
2014 NBA Shooting Stars Competition Rosters