Pelicans' Anthony Davis will replace Kobe Bryant in All-Star Game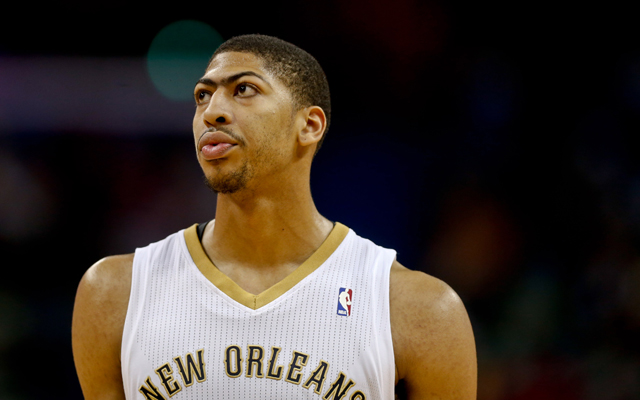 With Kobe Bryant's leg injury keeping him out of the 2014 NBA All-Star Game, the NBA had to name a replacement for his spot on the Western Conference team. With a bevy of deserving candidates in the West, the NBA will select New Orleans Pelicans' big man Anthony Davis. The NBA announced Friday the second year star will receive his first All-Star selection for the game in New Orleans on February 16.
New Orleans @PelicansNBA F/C @AntDavis23 has been named by NBA Commissioner Adam Silver to replace injured West #NBAAllStar @KobeBryant.

— NBA All-Star (@NBAAllStar) February 7, 2014
Davis was the first overall pick in the 2012 NBA Draft, giving the Pelicans an immediate cornerstone to build around. He's been phenomenal in his first season and a half when he's been on the court, averaging 20.5 points, 10.5 rebounds, and 3.3 blocks in just his second season of play. His shooting percentages are quite good as well with 51.8 percent success from the field and 76.6 percent from the free throw line.
DeMarcus Cousins of the Sacramento Kings, Ty Lawson of the Denver Nuggets, Mike Conley of the Memphis Grizzlies and a few others were hopeful to be named the replacement player for Kobe Bryant's roster spot, but Davis gets the nod. Davis is currently fifth in the NBA in Player Efficiency Rating with a 26.7.