Nuggets' Ty Lawson out 'a little while' with broken rib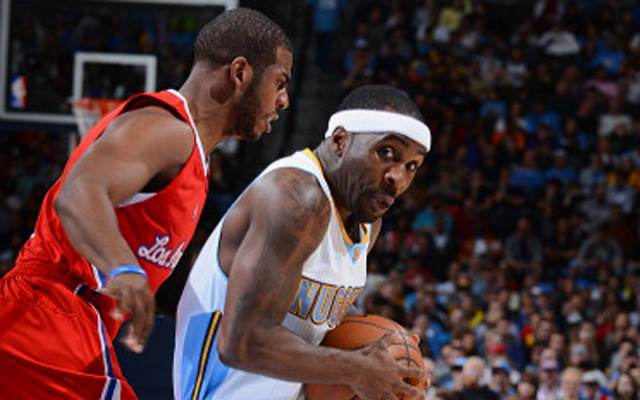 The Nuggets could be facing a few games without having a point guard.
With Nate Robinson done for the season after ACL surgery, and Andre Miller not with the team currently, Ty Lawson is officially it.
But Lawson broke one of his ribs Saturday against the Pistons and will likely miss a few games because of it.
"I would imagine it would be a little while," Nuggets coach Brian Shaw said, via the Denver Post. "I saw when he (got injured), how he writhed in pain, and it took him pretty much until (Monday) to be able to sit up straight. Luckily for us, after (Monday's) game and Wednesday's game we have the all-star break, so that will give us a built-in three, four, five days before our next game."
The Nuggets played one game without Lawson, last night's against the Pacers. And they scored 80 points and shot 31.5 percent from the field. They used Randy Foye, Evan Fournier and even Jordan Hamilton at the point some, but without Lawson, the offense is lost.