Breaking down the odds on All-Star Saturday Night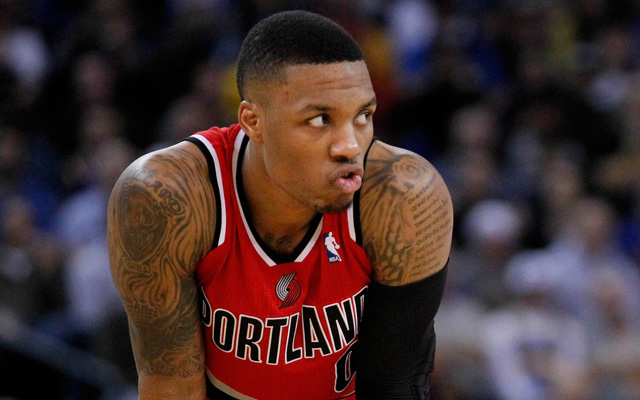 With All-Star Weekend coming up, of course it's time to break down the odds for completely random exhibitions in which the participants rarely if ever give great effort. But they're fun to look at. Let's break it down! All odds are courtesy of Bovada.lv and Sportsbook.com:
Dunk Contest
It's a pretty tremendous field, and there's not a guy who stands out. Here are the odds:
I'm more in line with Bovada's numbers here. George is so athletic, tall enough to get easier elevation, doesn't get tired, and has a graceful dunk style which goes over well with judges. He's also arguably the biggest name on the list at this point. Ross is a phenomenal dunker, but the popular vote count is going to be hard to garner this time. Harrison Barnes being so much longer odds at Bovada is odd, though. He's a pretty terrific dunk artist, with great elevation and the ability to kill the rim.
I kind of feel like Damian Lillard should be longer odds. Playing in the Rising Stars challenge the night before, then the skills contest, then the three-point contest, and with the new rules, now he's got to do dunks for multiple stretches? For a guy who dunked eight times this season? Gotta stretch those out.
For the long shot, McLemore at 5-1, despite being an unknown, is really tempting. He's younger, fresher, and more likely to try something nuts.
3-Point Contest
Curry's better off the dribble. He really is. I consider this to be a major obstacle to him. IF he had time to dribble once and rise into it, preferabl with a defender in his face from 40 feet, I'd like him a lot better here. Love's an interesting option. Afflalo at 5-1, though? That's a sweet spot. That guys shoots like he's got something to prove. Kyrie Irving can't win because that would mean something went right for the Cavaliers.
Belinelli is the one I actively dislike the most as a participant and have the least faith in. If Belinelli wins this contest, we should probably just close it forever. There have been some "Wait, who?" guy win it in the past, though.
Joe Johnson revenge shooting contest at 10-1. Get on my level.
Skills Contest (no Bovada odds available at publish)
First off, Victor Oladipo has worse odds than Giannis Antetokounmpo. Think about that.
Lillard's the easy one here. He'll be excited to be doing everything he is and engaged.
I like Dragic a lot, too, though, for the revenge factor. After that there's a dropoff, but both Trey Burke and Reggie Jackson have interesting cases. They may have the most polished skillsets outside of Lillard and Dragic of the competitors.