WATCH: Kevin Durant hits nearly impossible fadeaway
It's hard to remember, but there was a time when Oklahoma City Thunder Kevin Durant's problem is that he wasn't strong enough to post up. Despite his length, his gangly limbs weren't sturdy enough to create space. He worked on it tirelessly and has become one of the best post-up players in the league. And he has the ability to hit any shot once he gets in rhythm. Any shot. Observe this one vs. Portland.
Again, this shot goes in: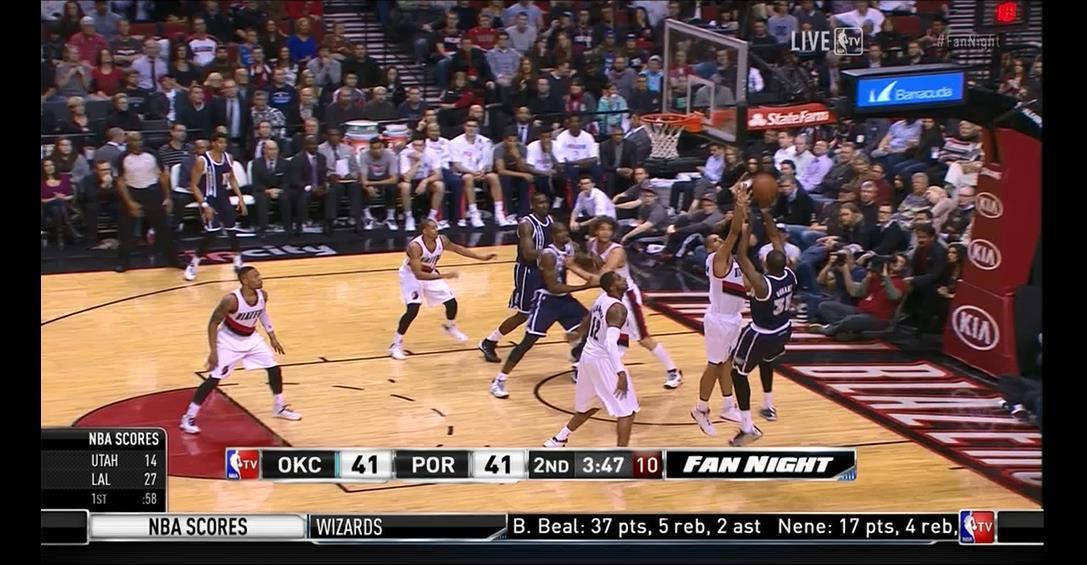 That seems difficult.