Dwyane Wade dealing with something called 'drop foot'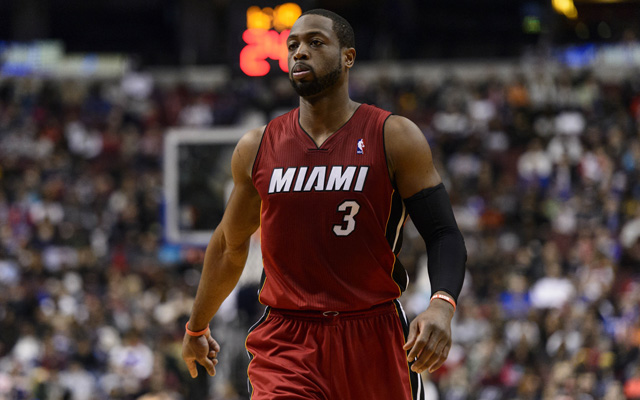 Dwyane Wade was a late scratch in Wednesday's game against the Warriors because he said felt like he couldn't move his foot. Um...?
Wade said his leg felt like it "shut down" and that he "felt like I couldn't move my foot."
"I was out for warm-ups and my foot got a little numb ... as time when on it started going up my leg a bit," Wade told reporters. "The nerve on my leg shut down; weirdest thing ever. I was out there moving around and warming up, I couldn't feel my foot so I didn't want to jump on it."
He's officially listed as day-to-day and is flying to New Orleans and will see the Heat's team doctor. Wade said the condition is something called "drop foot." Wikipedia describes it as this: "Foot drop is a gait abnormality in which the dropping of the forefoot happens due to weakness, damage to the common fibular nerve or paralysis of the muscles in the anterior portion of the lower leg. It is usually a symptom of a greater problem, not a disease in itself."
He said he Googled his diagnosis and said his symptoms began to improve.
His availability for the All-Star Game is in question, but he said he's optimistic.
"The nerve was aggravated and shut down. I want this to calm down a little bit and get back to feeling regular," Wade said. "I'm not optimistic, I'm not pessimistic [for the All-Star Game], I just want it to get better."
Wade has missed 15 games this season, 12 due to his troublesome knees, one because of illness, one because of a migraine and now one because of this foot issue.