Bucks would take Joel Embiid No. 1?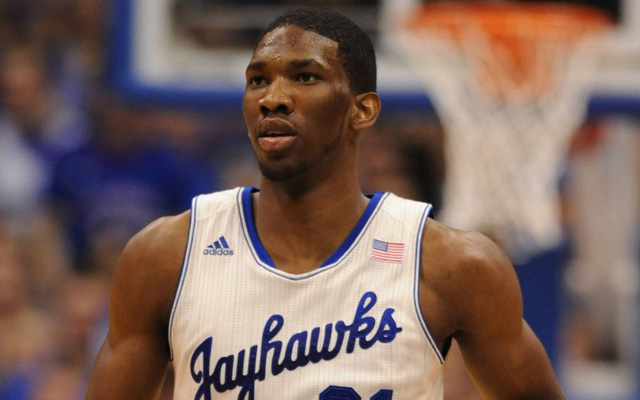 The Bucks have the worst record in basketball, which doesn't guarantee the top pick. But if the ping pong balls dropped in place, they'd lean towards Kansas center Joel Embiid, according to ESPN.com:
Bucks GM John Hammond will choose the player he thinks has the best chance of being a star. Right now it's a three-man race, but sources indicate Hammond loves the skill, size and rapid progression of Joel Embiid. The Cameroon native is new to the game and has tremendous upside. Embiid can help the Bucks on both ends of the court, and while he recently told ESPN.com he might return to school, most feel that he'll be in June's draft.
Unknow who the parties are involved in the "three-man race," but one would assume it's Embiid, Andrew Wiggins and Jabari Parker.
The Bucks have drafted big often as of late, going with Larry Sanders, John Henson and trading for Ekpe Udoh. What they've lacked is explosive playmaking and a proven wing scorer. So while Embiid might have the most talent and potential, especially considering his size, the Bucks might be better served leaning towards Parker or Wiggins.
But there's no guarantee Embiid will even be available anyway. He recently said he's "definitely considering" returning to Kansas for his sophomore season, so even if the Bucks land the top pick, they may be forced to go with someone else.