Rumor: Knicks, Clippers discussing deal for Iman Shumpert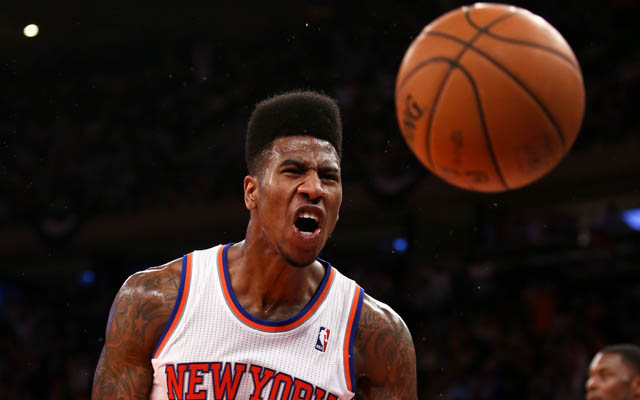 The Knicks need a point guard. And the Clippers want some more perimeter scoring. So they're reportedly talking trade.
According to Yahoo Sports, the Knicks are talking about sending Iman Shumpert and Raymond Felton to the Clippers for point guard Darren Collison. According to the report, the Knicks are shopping Shumpert "hard," but haven't found much reception.
The Clippers have been desperate in trying to add some athleticism on the perimeter with the ability to shoot, and Shumpert certainly fits the mold. They'd be giving up a very good backup point guard in Collison, but acquiring Felton could ease some of that issue. Problem is, Felton is under contract through 2016.
The Knicks have needed point guard help and seem to have fizzled out in their efforts to get Kyle Lowry, Jeff Teague or any other quality starter. So now they're turning to Collison, who was solid in running the Clippers while Chris Paul was out with injury. He has experience as a starter having spent time in New Orleans, Dallas and Indiana.
But is he really that much of an upgrade over Felton and worth parting with a quality young player over? I suppose the Knicks are just gonna Knick.