Bucks trade Neal, Ridnour to Bobcats for Sessions, Adrien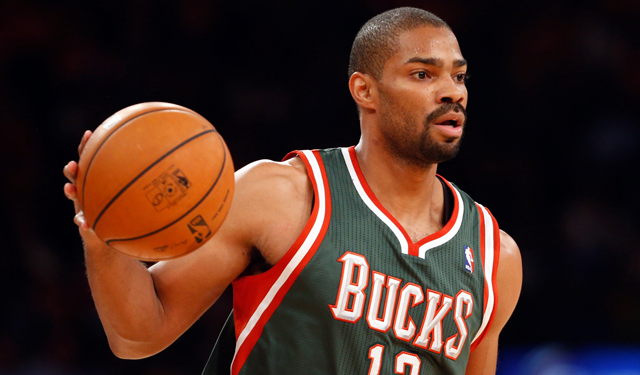 The Milwaukee Bucks have traded Gary Neal and Luke Ridnour to the Charlotte Bobcats for Ramon Sessions and Jeff Adrien, Ken Berger of CBSSports.com confirms. The details of the trade were first reported by Rick Bonnell of the Charlotte Observer and Marc Stein of ESPN.com.
The Bobcats have agreed to acquire Gary Neal and Luke Ridnour from Milwaukee for Ramon Sessions and Jeff Adrien, league source says.

— Ken Berger (@KBergCBS) February 20, 2014
The Bucks end up saving money in this trade, which was a big motivation in getting it done. There were questions of whether or not Senator Herb Kohl would sign off on a Neal for Sessions swap because Sessions makes more money than Neal this season. By including Ridnour and Adrien in the trade, Milwaukee actually ends up saving a little over $2 million this season and have $3.25 million next season with both incoming players' deals expiring.
Neal has been displeased with his time in Milwaukee so far, even getting into a verbal altercation with teammate Larry Sanders earlier this season. He signed with the Bucks this summer, hoping to help them get back to the playoffs after huge roster and coaching turnover. Instead, the Bucks have been the worst team in the NBA. Ridnour was re-acquired by the organization this past summer in a trade with the Minnesota Timberwolves.
Sessions started his career with the Bucks, playing his first two seasons in the NBA there. His career-high of 24 assists in a game came with the Bucks in 2008.