LeBron James misses practices, says he's 'probable' Sunday vs. Bulls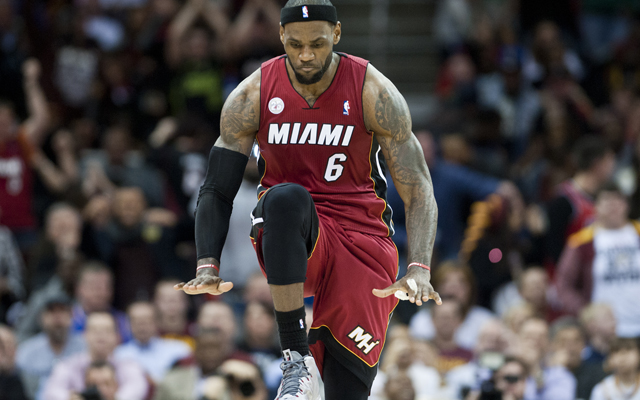 Miami Heat star LeBron James missed practice Saturday and ESPN reports that he's cleared the concussion protocols after leaving Thursday's game against the Thunder with a broken nose. ESPN reports James had surgery Friday to repair the fracture, and while James is still experiencing significant symptoms, he lists himself as probable for Sunday's game against Chicago.
"It's a little bit of everything -- pain, headaches," James said. "Hopefully it'll get better the next couple of days, hopefully it gets better the next day. But if not, I'm not going to rush it. I feel better today than when it happened. I'm not bleeding. I'm a game-time decision, more probable than anything."

James said he has not yet been fitted for a protective mask, but was expecting to sort through some options later Saturday. He said he still has the mask he wore during his rookie season a decade ago when he fractured his cheekbone while playing with the Cleveland Cavaliers. James said his wife, who was back in their Ohio home, just happened to find the mask on Friday.
via LeBron James of Miami Heat misses practice Saturday, questionable to play vs. Chicago Bulls - ESPN.
James has missed comparatively few games throughout his game due to injury, and as a matter of pride may want to play against Chicago, which not only consistently remains competitive with Miami but takes quite a few hard fouls on James when they play.
At the same time, there's no real reason to rush it. The Heat are just a game behind Indiana for the No. 1 seed going into Saturday night's games and even falling two behind wouldn't be a significant distance for them to close.
Here's the play James was injured on.