Report: Knicks to sign Earl Clark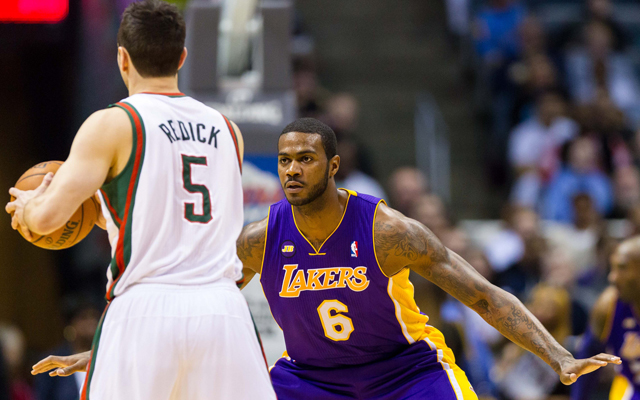 The Knicks are set to sign recently bought out forward Earl Clark, according to Yahoo Sports.
Clark, who was dealt from the Cavaliers to the 76ers in a trade for Spencer Hawes, was recently bought out of his contract and then cleared waivers. The Knicks, who just created two roster spot openings with buyouts for Metta World Peace and Ben Udrih, are looking to add more forward depth and defensive ability.
Clark, a 6-10 forward, wasn't a major part of the Cavs' rotation and eventually got dealt, but was solid for the Lakers in 2012-13 averaging 7.3 points and 5.5 rebounds. Clark signed in the offseason with the Cavs for two years, $8.5 million, though the second season wasn't guaranteed.
The Knicks need all the help they can get, and while Clark primarily plays the same position as Carmelo Anthony, he has the ability to play both forward positions. He's a decent perimeter shooter and a decent defender. So for the Knicks, he could be a big help.
Clark, 26, averaged 5.2 points and 2.8 rebounds in 45 appearances for the Cavs.