Spurs forward Kawhi Leonard to return from injury Wednesday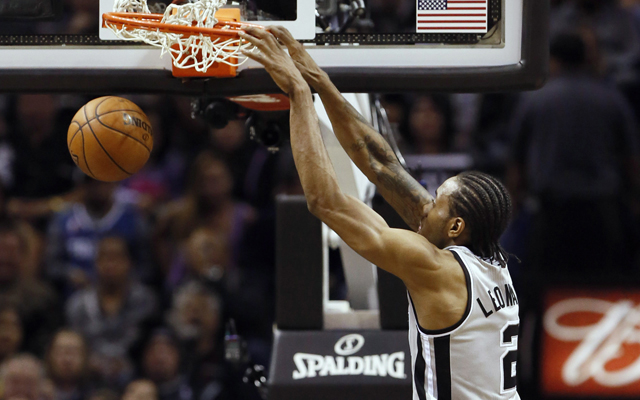 The Spurs announced Wednesday that forward Kawhi Leonard, who has missed the past 14 games after suffering a fracture of his fourth metacarpal (broken finger/hand bone), will make his return Wednesday night vs. Detroit.
Leonard sustained the injury on January 22nd, and the Spurs have only gone 8-6 since then, well below their winning mark for the season. There have been other factors (injuries to Danny Green, Manu Ginobili and Tony Parker, nights off for Tim Duncan) but the absence of Leonard has been notable.
The Spurs' defensive efficiency (points allowed per 100 possession) was 99.6 before Leonard went down. It has been 103.6 in the 14 games since his injury.