PHOTO: Lance Stephenson poses with a cold hard million
I always wonder what certain amounts of money look like. After "Brewster's Millions," that's usually the image that come to mind when I think of a lot of money, but that was $30 million. I wonder what $1 million looks like?
Oh, good. Indiana Pacers forward Lance Stephenson is here to show me. From a now-deleted Instagram photo from Stephenson: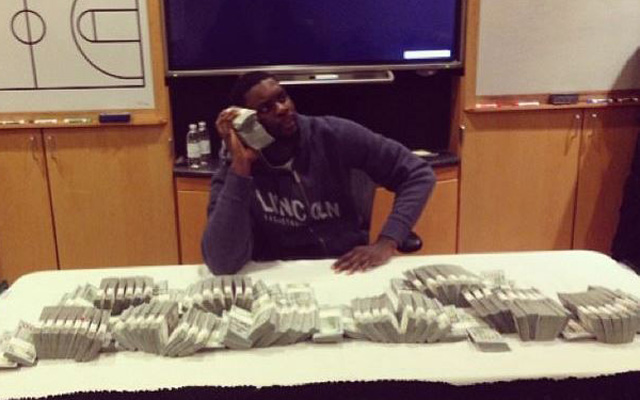 Another way of putting that is "more money than I will ever see in one sitting my entire life." But for Stephenson, it's likely to become pocket change this summer. Stephenson makes just over $1 million this year, but as an unrestricted free agent this summer, he'll be able to take a bath in the stuff like Scrooge McDuck come August.
I do like how in the photo it looks like he's answering a phone made of money.
"Yes, hello? Being rich? Lance here. See you soon."