Jason Collins: 'My life is just so much better'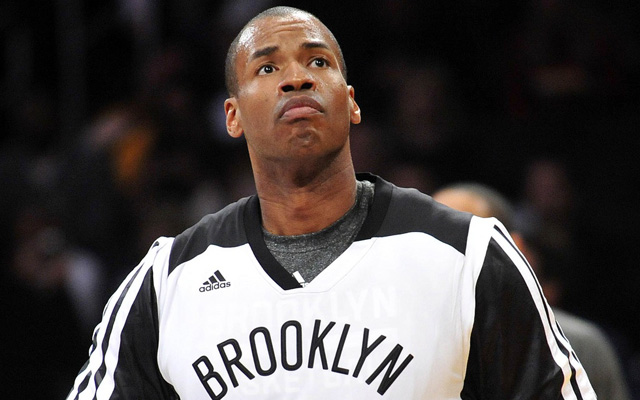 More NBA: Power Rankings | Expert Picks | Latest news, notes
Jason Collins is set to receive a second 10-day contract from the Nets on Tuesday, extending his stay in the NBA as the first openly gay player in American professional sports.
But with his original 10-day contract expiring today, how has it gone for him so far? He joined WFAN on Tuesday to talk about it.
"The fans have been great. It's been really special being back," Collins said. "And I'm very proud to say that I'm playing for the Brooklyn Nets."
The big question for so many was how an openly gay athlete would fit in to a locker room environment. But Collins says nothing has been difficult so far, noting that the locker room feels no different than it used to for him.
"This is my 13th year, and as far as the locker room goes, it's just like it was my previous 12. Like nothing's changed," he said.
For Collins personally, though, he says his life has changed for the positive since announcing he was gay last year.
"Everything has been so exciting," Collins said. "My life is just so much better. Living an authentic life and being accepted for who I am, it's been terrific.
"I want to be able to go on a date, hang with all of my friends, and not be outed on someone else's terms by some reporter," he said. "Especially with social media these days."
Collins also noted recognition to being an inspiration to others, which is one of the reasons he's elected to wear No. 98 for Matthew Shepard, who was brutally murdered in 1998.
"I think that it's going to encourage other athletes," Collins said. "We all know statistically speaking that I'm not the only one and (Missouri DE Michael Sam) is not the only one. … I hope that it encourages other people to live an authentic life — an honest, authentic life — and not be afraid or ashamed to be who they really are in the public eye."
What Collins wants though, he says, is to just be a basketball player who happens to be gay. Not a constant story
"I would love to live in a world where it wouldn't be a story. But at the same time, as a world we're not there. As a society we still have laws on the books that openly discriminate against gay people," Collins said. "So I think when society moves forward, it gets to that point where we have equal protection under the law for all members of the LGBT community, over time the focus will change."