Report: Pistons GM Joe Dumars expects to be fired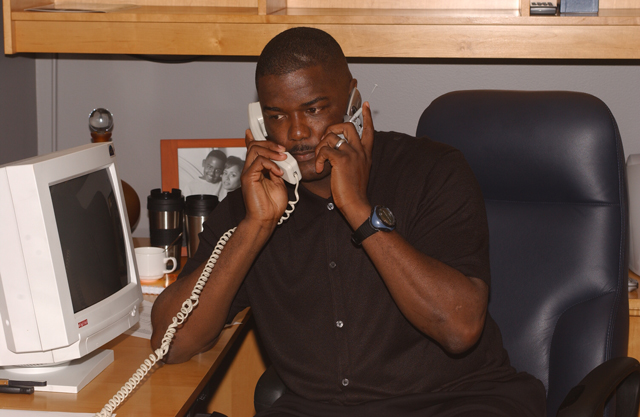 More NBA: Power Rankings | Expert Picks | Latest news, notes
Bleacher Report reports that Pistons GM Joe Dumars expects to be fired... and he's kind of cool with it at this point.
While reports dismiss the possibility of the Detroit Pistons supplanting their current GM, Joe Dumars, with his former championship backcourt mate, Isiah Thomas, sources do not expect Dumars to stay in the position much longer—either he'll step down or owner Tom Gores will go in a new direction. Dumars, one source said, is weary of the criticism he has received in trying to rebuild the Pistons after constructing a franchise that went to the Eastern Conference Finals six years in a row (2003-2008). The criticism, the source said, fails to account for a dismal Detroit economy and restraints placed on Dumars while the franchise was up for sale and ultimately changed ownership hands. Dumars could not be reached for comment.
via Why Jimmer Fredette Never Had a Chance in Sacramento, and Why He Does in Chicago.
Dumars has taken a ton of criticism after building the 2004 championship team that made at-least the Eastern Conference Finals six years in a row. After that team's run was extinguished in 2009 by LeBron's Cavaliers, Dumars went out and used his cap space on Charlie Villanueva and Ben Gordon. That set off a new rebuilding project. When new ownership took over two years ago, Dumars was reportedly instructed to accelerate a rebuilding process that resulted in shelling out big money for Josh Smith and Brandon Jennings.
The results have been a disaster. The caveats Dumars wants put on his legacy are fair, there were legitimate restraints as the old ownership tried to move the team. But he had options this summer, and constructed an inefficient, undisciplined team with a coach who he had to fire halfway through the year.
It's a shame that few will remember how good Dumars was for much of the 2000's, but it's also hard to argue that a change isn't needed in Detroit.
The Pistons are 24-36, three games out of the 8th spot in the dreadful Eastern Conference.