Eye on Basketball Podcast: How do we develop the youth?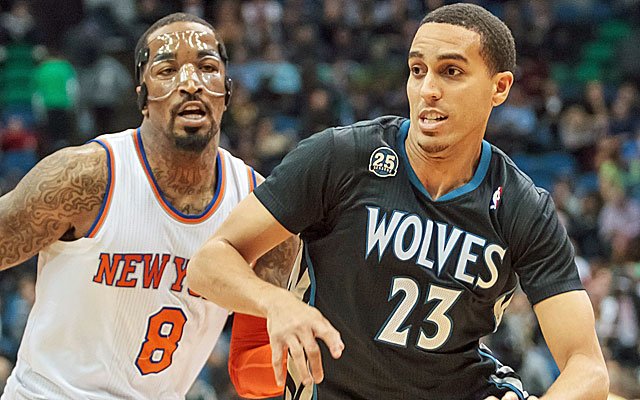 Ethan Sherwood Strauss joins me for today's podcast to talk about how we should develop young basketball players looking to become professionals in the craft. Before we get into that, the Minnesota Timberwolves really hurt their playoff chances Wednesday night by losing at home to the New York Knicks. With the Dallas Mavericks and Memphis Grizzlies losing that night, the Wolves had a much-needed game to make up in the standings. Instead, they blew the opportunity. What happened to the Wolves and what's happening to their future?
Speaking of future, Larry Brown and Mark Cuban have different ideas on how to develop NBA prospects. Should they go to the D-League and have a system more like baseball or should they be spending more years in college? Is there room for middle ground or should we be one-way in how we view this debate? Should college players be paid? Do they actually already get paid? Should we be trying to limit the mistakes with identifying which players are ready?
We discuss all of this, plus who is third in the MVP voting, proper posture, and outlet passes.
You can follow Ethan Sherwood Strauss on Twitter at @sherwoodstrauss.
Have questions for the podcast? Send them to zach.harper@cbsinteractive.com, or ask them on Twitter with the hashtag #EOBPod, and we'll answer them on the show.
You can download the episode here. You can subscribe to us on iTunes, and you should like us on Facebook. Follow Eye on Basketball on Twitter here.