GIF: Joakim Noah shuts down LeBron James
Joakim Noah has been the heart and soul of the Bulls this year. He works so hard on every possession, and is great at both ends. He's also just a phenomenal defensive player, worthy of Defensive Player of the Year nomination. On this possession, he gets right up on the best player on the planet, LeBron James, claps in his face, then forces the miss. This is how you shut down James off the switch.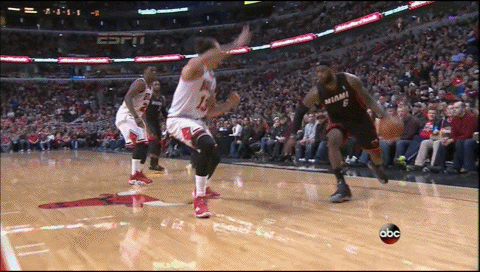 James finished 2-of-7 in the first half.