Report: Iman Shumpert safe with Knicks under Phil Jackson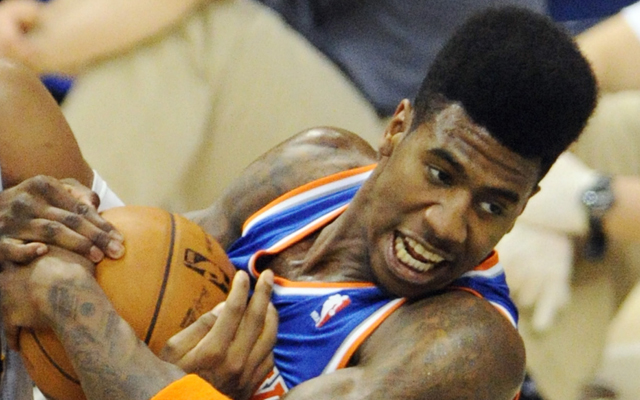 More NBA: Power Rankings | Expert Picks | Latest news, notes
The New York Post reports that as Phil Jackson is set to take over the New York Knicks as head of basketball operations, Iman Shumpert is set to have a firmer role in the organization. Shumpert has been involved in significant trade rumors for over a year, and clashed with and has been the target of sustained criticism from Mike Woodson much of this year. But the Post reports the Zenmaster digs the 3's and D's Knickerbocker.
Now Shumpert appears to have a legitimate future with Phil Jackson's Knicks. According to a league source, Jackson is a fan of Shumpert.

Shumpert is a defensive-minded player who sacrifices his game and doesn't need to score a lot to have an impact.

"Iman is still part of this,'' a league source familiar with the Knicks' thinking told The Post.

Shumpert could be a perfect pupil of the triangle offense. It doesn't hurt he grew up a big fan of Jackson's Bulls in Oak Park, Ill.

"I love Phil Jackson,'' Shumpert said. "Just being a child, seeing him, how he conducted the Bulls. I just love him.''
via Shumpert was set to sit before trade deadline | New York Post.
Shumpert has averaged 6.8 poins and 1.9 assists this season on just 38 percent shooting. He's struggled like every Knick has. You wonder if more than any other Knick, if Phil Jackson's spiritual approach could resonate with Shumpert's artist spirit. It would be nice for a player who has struggled from the field but has given consistent effort this year for a team that hasn't gotten a lot of it to have some stability.
It doesn't look like Shumpert's going anywhere anytime soon.