Season in Review: R.I.P. Orlando Magic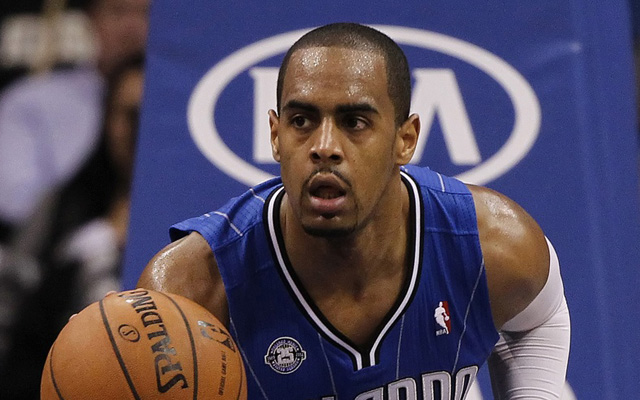 More NBA: Power Rankings | Expert Picks | Latest news & notes
With a loss to the Lakers on Sunday, the Orlando Magic have officially been eliminated from postseason contention. So let's reflect on the positive and negative from their season. It's also time to look ahead for them to see what work must be done during the summer when they'll have an important draft pick and a lot of decisions to make.
What went wrong: It's really hard to say anything went wrong. Because from general manager Rob Hennigan's perspective, maybe a lot went right. The team is headed for another likely high lottery selection. And not just that, there was marked improvement shown from a lot of their younger players.
But we'll get to that later. This team was never built to compete for the postseason, so what really went wrong is that they're just in the rut of year two of a complete rebuild post-Dwight. They're trying to stockpile talent and assets and while obviously they would prefer to be winning now, it's just not what the plan is.
Bright Spots: Victor Oladipo. The Magic might have drafted the Rookie of the Year, and not just that, might have a true franchise cornerstone kind of player. Oladipo has gone through your typical rookie growing pains, but overall, there's a lot to feel good about. Look at just his last game against the Lakers: 21 points on 6-11 shooting, 10 assists and five rebounds. He did have eight turnovers though, which is an illustration of the issue the Magic, and Oladipo, are going through. What position does he play?
Two other bright spots: Nikola Vucevic and Tobias Harris. Both are players acquired in different trades, and both appear to have solid futures ahead. Vucevic is one of a handful of players averaging a double-double (13.9 points, 10.9 rebounds) and has emerged as one of the more promising bigs in the league. Harris is still a bit aimless in his position, but he's averaging 14.8 points and 7.1 rebounds. There's a strong core in place here.
2013-14 MVP: Arron Afflalo. He had a legit case to be an All-Star, despite his team being completely awful. Which says something. On the season he's averaging 19.2 points and shooting almost 44 percent from 3, putting in the conversation to be one of the better two-way shooting guards in the league.
Thing is with Afflalo though, he's not supposed to be your best player. As maybe the second or probably third option, it would mean you've got a really good team. But as the offensive focus, it means you're not in great shape. But the Magic held on to him despite interest from all over at the trade deadline which suggests maybe they see him as part of their future.
2013-14 LVP: Probably not fair, but let's give it to Jameer Nelson. He's shooting 39.3 percent from the field and is averaging just 12.2 points a game. He hasn't been bad, and it hasn't helped that he's trying to commandeer such a young team. But the Magic clearly are trying to rebuild through youth and Nelson feels completely out of place on this team.
What's ahead this summer for the Magic: They're looking at another high lottery pick and if it's good, imagine adding Andrew Wiggins, Jabari Parker or Joel Embiid to this core. That's a young team that just got pretty intriguing.
Nelson's $8 million isn't guaranteed, so we'll have to see if they keep him, and the same goes for Jason Maxiell's $2.5 million. The Magic will be about $15 million under the cap, so they'll have money to spend if inclined. And they should be. While they're going to add another lottery player, it's time to start turning a corner. Year three of any rebuild means that you stop receiving so much grace, and start feeling expectation.