Michigan State coach Tom Izzo dismisses Pistons rumors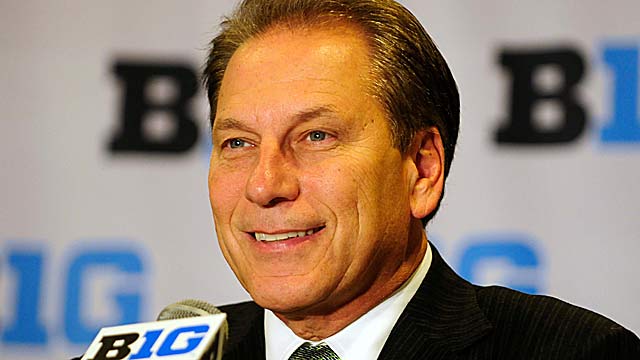 Michigan State coach Tom Izzo was said to be a name to watch for the Pistons job, but he doesn't sound all that interested.
"I don't even have an agent and my wife has not been contacted," Izzo told The Dan Patrick Show, via the Detroit Free Press. "I think it's some guy sitting behind a computer that is one of my favorite human beings on the planet, which are those social media geeks which are sitting at a computer and just making up stories, and everybody says, 'Well, you know their owner and he's a Michigan State guy. ... I've never met Tom Gores, I've never talked to Tom Gores. I think somebody, maybe it's Michigan fans are putting that out."
Here's the thing: The initial report just said that Izzo could be targeted by the Pistons, not that he was actually considering it.
Izzo has flirted with the NBA before, talking to the Cavs in 2010 before staying put at Michigan State. With owner Tom Gores being an alum, there is a good chance they'll show interest in Izzo.
But obviously not until the Spartans' season is over (Michigan State plays Virginia on Friday in the Sweet 16 of the NCAA Tournament). And with the way Izzo has them playing, that could take a couple more weeks.