Spurs roll the Pacers, picking up franchise-best 18th straight win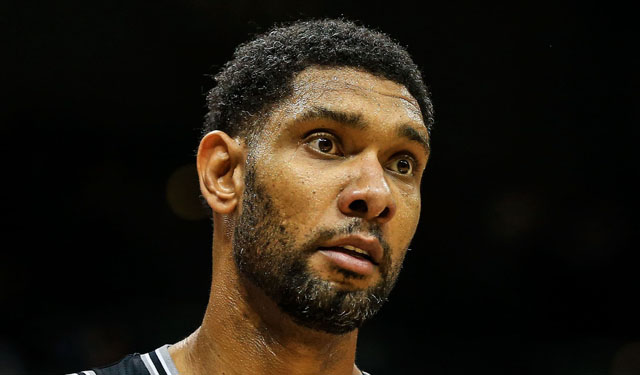 More NBA: Power Rankings | Expert Picks | Latest news & notes
Things that happened today: The sun rose, the sun set, and the Spurs won.
Make it 18 straight for the old guys setting a new franchise record for consecutive wins as they effortlessly rolled the Pacers, 103-77.
The domination displayed by the Spurs over the last month -- 16-0 in March -- hasn't been anything all that shocking, because we've seen the Spurs play to near perfection before. But the dismissive nature in which they're beating good teams is a bit jarring.
This was a win against the struggling Pacers, who had an ample amount of incentive to play well. With their fanbase grumbling and players starting to get a little gripey with each other, the Pacers came in desperate to feel good. The win over the Heat last week was a positive step, but the Pacers had regressed. So getting re-re-tracked against the Spurs was a big opportunity.
Yet from tipoff, the Spurs surgically dismantled Indiana's stingy defense, carving it up like Tom Brady in a seven-on-seven drill. It was 25-15 after a quarter, and the Spurs led by 13 at the break. The Pacers made a little push, cutting it to 69-62 in the third, but the Spurs responded with a ho-hum 34-15 run to take the game into blowout territory.
San Antonio's defense was good, but then again, the Pacers are in such a world of struggle that the Spurs holding them to 77 points and 37.7 percent shooting isn't all that shocking. Still: The balanced scoring attack from the Spurs -- 10 players had five or more points -- made the league's statistical best defensive team in the league look helpless. Tony Parker had an easy 22, and while there wasn't anyone else that exactly exploded, that's the San Antonio way. Really, it was a clinical, stereotypical beatdown by them.
That's now 18 straight, and even better, puts their magic number at three to have home court advantage in the NBA Finals against any Eastern Conference team. Considering how things went down last season for the Spurs, I would think they would very much enjoy having that.