League releases officiating 'points of emphasis' memos publicly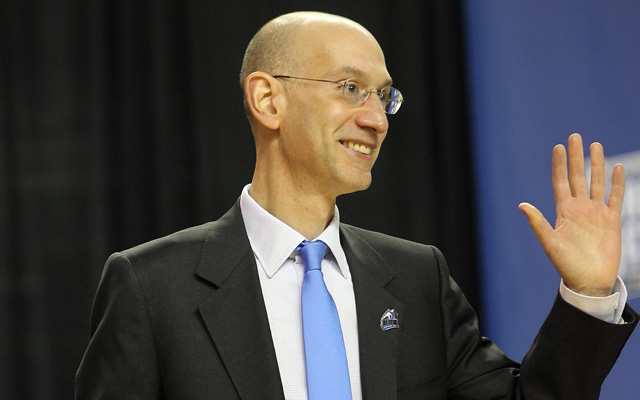 More NBA: Power Rankings | Expert Picks | Latest news, notes
When Adam Silver took over as commissioner of the NBA, he promised a new era of "transparency." That's been one of his buzz words since taking office, stressing communication from the league with fans, owners, and media.
And whatever the reason is for this newfound investment in the concept of openness, Silver's administration is backing up the talk. On Monday, the NBA announced it would begin releasing publicly the "points of emphasis" memos in regards to officiating. The first batch are available at NBA.com/official.
Some impacts, general and specific.
1. Don't expect everything to come out about this. Memos sent out about sensitive subjects will be kept inernally, even if this effort is pretty great as to what fans actually care about: officiating. But it's not like league business memos are going to be posted.
2. The memos are detailed. Not only do they cover the subject matter, but they provide visual evidence of what is and is not a specific violation in each instance. So if you don't get what the wording of something expresses, you can actually watch it.
3. The league is clearly focusing on two areas where both players and fans have had gripes: verticality and delay of game. Verticality stipulates that a defender in the paint, even in the restricted area, can absorb contact from an offensive player while jumping, so long as he jump straight up with his arms and legs vertical. The points of emphasis stress that the player can't turn sideways, or kick his legs out or bring his arms down. That's the point of "vertical." Players and media have complained about the rule being too loosely applied.
4. Delay of game has come under fire, especially after Dwight Howard tapped the ball back to the official late in a game for Houston against Miami, earning the tech. The league reasserted the rules, making it clear where and how the rule is interpreted. The memo was released prior the game between Houston and Miami but helps explain why Howard was called for the delay.
5. The move allows the NBA to respond to controversy's over calls, particularly ones in which the officials interpreted the rules correctly. It helps everyone. By taking the shroud off the officials and making it so that the league can clearly define the rules and how they're called, even if you disagree with the rule, at least the officials' competency is portrayed accurately and fairly.
It makes you wonder why the league didn't start this practice long ago.