Warriors' David Lee (hamstring) out indefinitely, could miss playoffs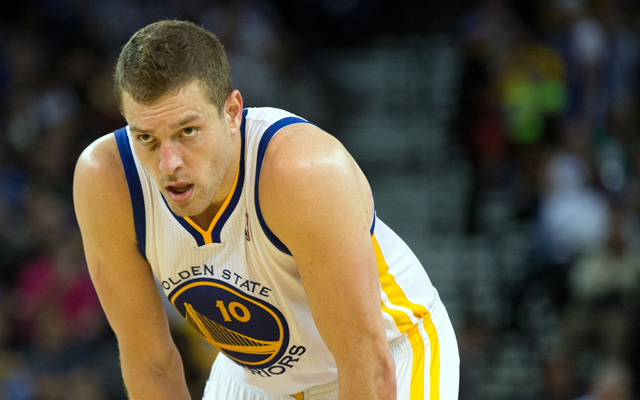 More NBA: Power Rankings | Expert Picks | Seasons in Review | Playoff Picture
Golden State Warriors forward David Lee has been out for several weeks with a hamstring strain. On Sunday, Mark Jackson revealed that the injury has caused "nerve inflammation" and that Lee will be out for the forseeable future, which could include playoffs.
Jackson said he did not know when Lee, the team's second-leading scorer and rebounder, would be able to return and if he would be able to come back for the start of the playoffs."He's frustrated right now, and rightfully so," Jackson said. "We don't know how long, but I tell you what, he's doing everything he possibly can to get back on the floor for this basketball team."
via Warriors' Lee out indefinitely -- possibly for the start of the playoffs - San Jose Mercury News.
The news is not exactly devastating for the Warriors, though. If you'll remember, Lee was injured in the Warriors' Game 1 loss to the Nuggets in the first round. The insertion of Draymond Green and Harrison Barnes into the lineup as stretch fours and a small ball approach lead to the Warriors winning four of the next five from Denver, setting up the upset.
The lineup of Steph Curry- Klay Thompson - Andre Iguodala - Draymond Green - Andrew Bogut is plus-16.7 points per 100 possessions in just 15 games this season. That lineup should be used way more anyway. Green, despite being a terrible shooter, hits big shots in big situations, and Bogut can manage the interior on his own when healthy.
(The Warriors are plus-10.2 points per 100 possessions with David Lee on the court vs. off, but you could argue much of that is conflated with his play next to the starters.)
So there's an upside to this for the Warriors, as unfortunate as it is for Lee. Lee was incredibly excited to play in the postseason last year, and only got to contribute limited minutes. He's faced criticism for his defense and role in the Warriors' perimeter-heavy offense this season.
Lee is averaging 18.5 points and 9.4 rebounds per game this season shooting 52 percent from the field, so they are losing major production.