Pelicans' Anthony Davis shut down for the rest of the season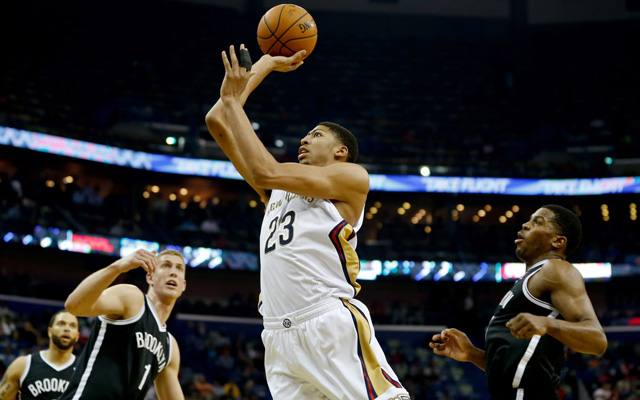 More NBA: Power Rankings | Expert Picks | Latest news, notes
The Pelicans will rest Anthony Davis for the team's final four games because they need more pingpong balls, uh, I mean because he is injured.
Davis has missed 11 games already this season, but will sit the last four because of back spasms, the team announced Thursday. Davis will join Eric Gordon (left knee), who has already been ruled out for the rest of the season.
The Pelicans have had a disappointing season, but Davis' progression has been a blaring bright spot. At just 21 years old, he has superstar written all over him, so naturally the team is protecting its star piece very carefully.
Gordon, though, will have arthoscropic surgery and while he's expected to make a full recovery, has had consistent injury issues. And with the Pelicans building their core around Davis, Gordon and Jrue Holiday, the team has to be concerned about getting everyone healthy and available.
But next season is now the goal, and the Pelicans have a bright future. At 32-46, they have nothing to play for anymore, except to lose and maybe increase their lottery odds to add another quality young piece. It might be too late, though: The Sixers own the Pelicans pick this season, though it's top five protected. So the Pelicans would need ot land in the top five to keep it. I'm not sure four more losses is going to help all that much.