Driver hits Chandler Parsons, asks for his autograph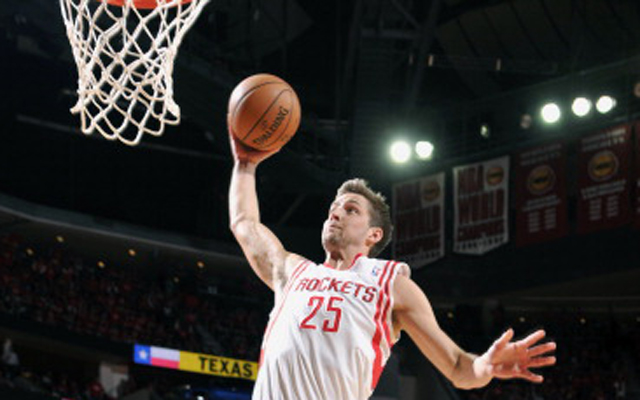 More NBA: Power Rankings | Expert Picks | Latest news, notes
Chandler Parsons had a pretty good game Monday against the Spurs, scoring 21 with seven rebounds and four assists.
But just hours earlier, he was exchanging insurance information after someone ran a red light and hit his SUV while he was on the way to the game. Via the Houston Chronicle:
A driver outside Toyota Center ran a red light and hit Parsons' SUV near the entrance to the loading dock. Parsons said he and driver were not hurt, though it made him a few minutes late for treatment before shooting to see if he would be cleared to play.

"She said she ran a red light and it was her fault," Parsons said. "She had a little car so it kind of messed up the front bumper of my car. She was OK. Asked me to sign her insurance card."
Considering the circumstances here, I'm not entirely sure we can rule out this being an intentional hit-and-sign manuever by an overzealous fan. Well, probably not, but that's a pretty bold move asking for an autograph moments after you wrecked someone's car.