NCAA president Mark Emmert meets with NBA owners on age limit issue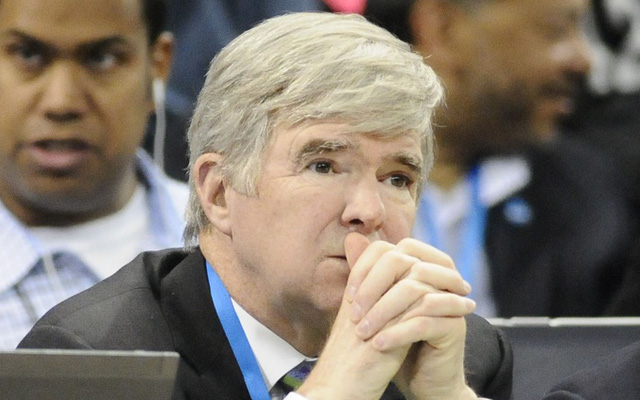 More Draft: Implications of player subisidies | Early entries this year
At the Board of Governors meeting prior to the start of the NBA playoffs, NCAA president Mark Emmert met with NBA owners to discuss an increase to the NBA's age limit, a policy Adam Silver has spearheaded since taking over as commissioner in February.
NCAA president Mark Emmert addressed NBA owners during two-day meetings, Silver said.

— Ken Berger (@KBergCBS) April 18, 2014
Silver says he and Emmert agree that NCAA must have "a seat at the table" in discussion of draft eligibility age.

— Ken Berger (@KBergCBS) April 18, 2014
Despite the clear intent on exploration of the issue,
Silver said change in age limit is, "Unlikely for next year" Will need to be a transition period. Also, all moot until NBPA gets a director.

— Sean Deveney (@SeanDeveney) April 18, 2014
So no change next season, which has to be a relief to the players headed to college next season with the NBA on the horizon. Meanwhile, the lack of a director for the NBPA is seriously holding up progress on several fronts.
Silver recently floated the idea of subsidies for players to provide food, insurance, and other necessities for players with pro prospects. There are also reports that the NBA could invest more money in the D-League, making it a viable option for players to pursue a pro career out of high school.
The age limit increase seems to be a question of when, not if, but at least the league is pursuing ways to compensate the players until they're able to make the big time.